Tag Archives for scanner
Issue: User presses SCAN button on scanner, document begins to move into feeder, stops, Scansnap Manager software reports "Error in the optical system," meaning the The lamp light intensity on the front side (or rear side) of the scanner is extremely low. The recommendation is to disconnect the power cable and reconnect, and/or clean the glass of the lamp(s). Neither of these suggestions fixed the issue. I was able to clear the issue by resetting the connection between the lamps and the motherboard.
1. Disconnect any cables from your Scansnap.
2. Open the back of the Scansnap by removing the 4 screws:
3. Carefully remove the circuit board but leave cables connected. The lamps are connected on one side via a bundle of small black cables.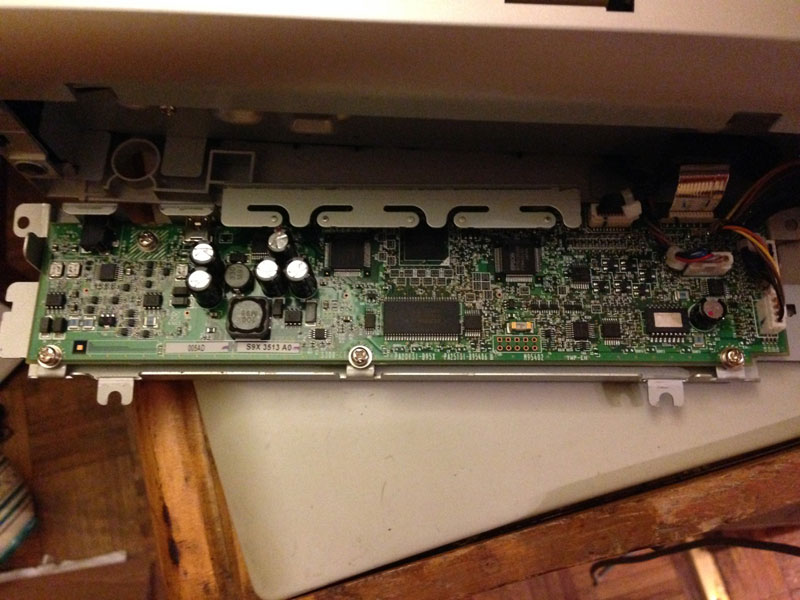 4. Pull each cable out of the wire-to-board connector on the motherboard, and then push it back in firmly.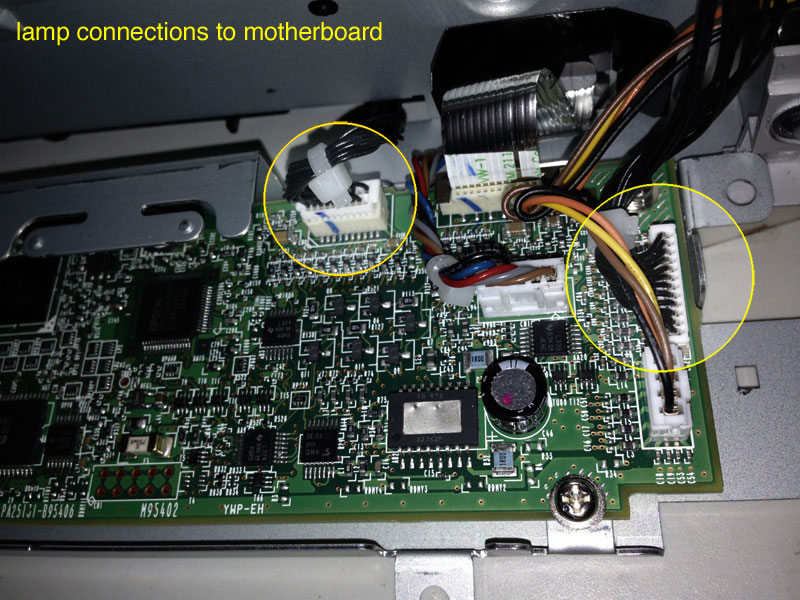 5. Close the back of the scanner, reconnect the power cable and USB cable to your computer, and re-attempt to scan.
6. If this helped you, awesome. If not, bummer. I am not responsible for any unexpected ramifications of you taking apart your scanner and putting it back together.