Tag Archives for renovation
Before: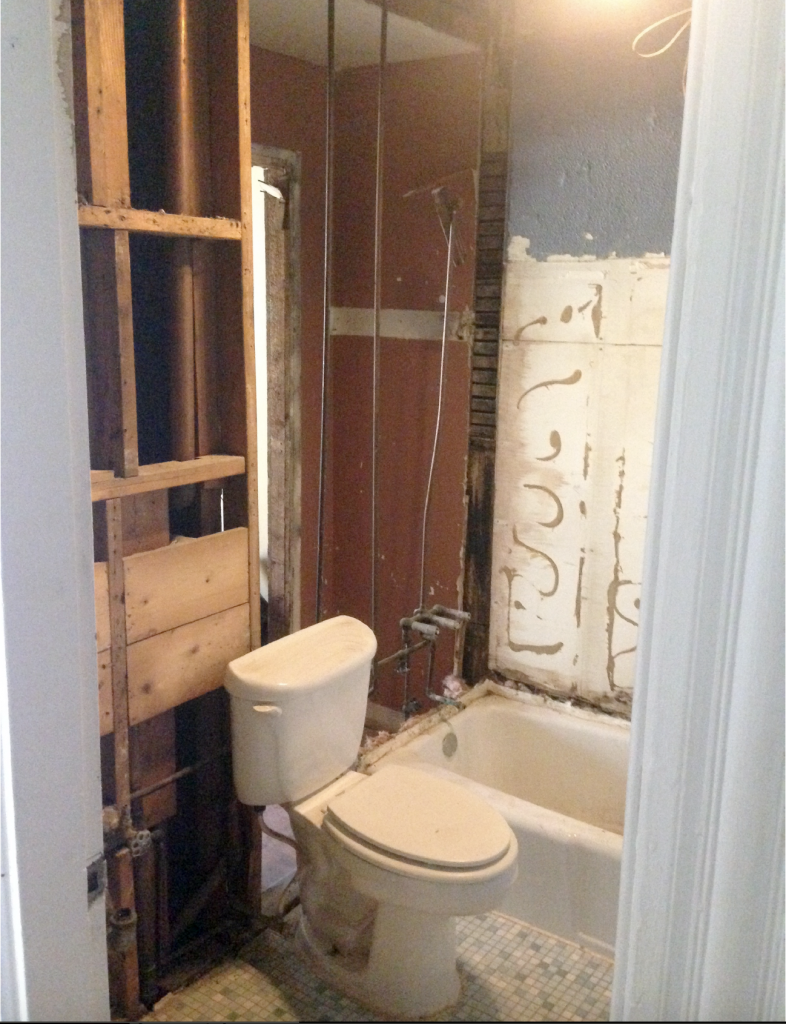 After: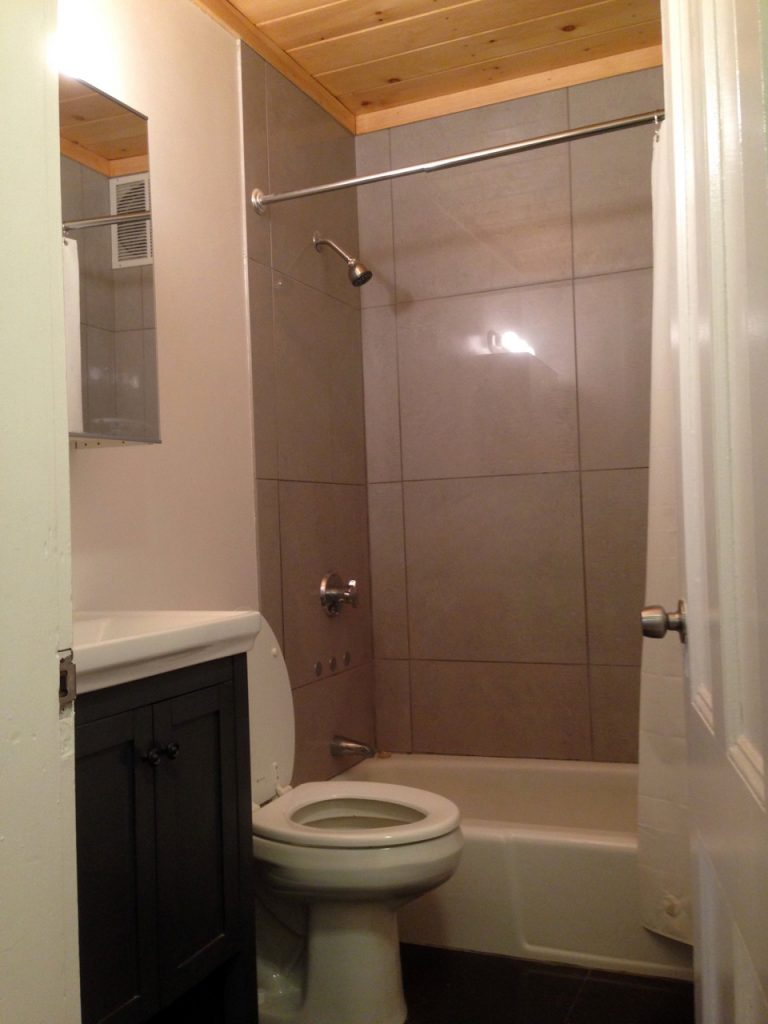 Years of IT got me used to cleaning up other people's disasters, and this was yet another project that got me shaking my head and wondering "what were they thinking?" Demolition had been carried out throughout the unit by someone working alone, without drawings, a plan, or timeline before I took over. Luckily there were bathrooms on other floors to use while we worked, but I wondered, why start by demolishing a functioning bathroom? Whether you're working by yourself around the clock on-site or with a team in shifts, it's the first necessity, for peeing, washing tools, or showering off a day's worth of fiberglass insulation. This is a big reason I work in chunked phases, even within a single room — the wheels of production grind faster overall when one isolates and minimizes the functional downtime of each room and fixture.
Engineered stone tile on floor and walls, pine ceiling, replaced ventilation fan, sink/vanity, bath fixtures.
Before: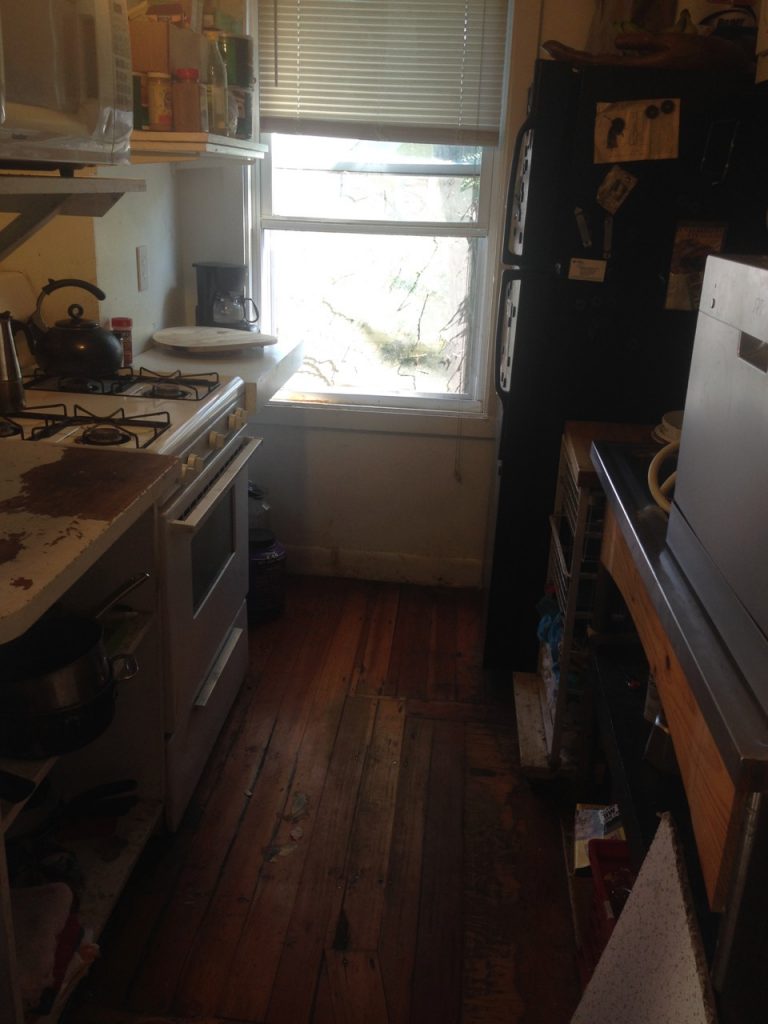 After: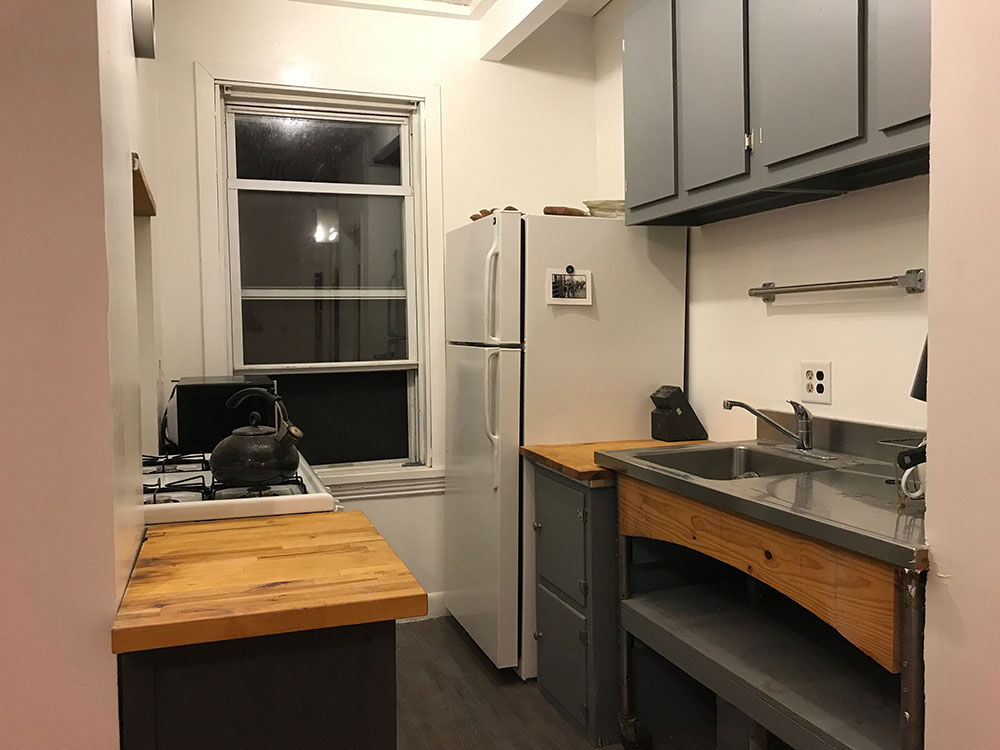 Notable tasks: Using appliance paint to make a black refrigerator white, and being pleasantly surprised at the results. Opted for roll-on instead of spray based on online-reviews. Converting an unused bathroom vanity by swapping the sink out for a piece of butcher-block. Updating some 70's style cabinet doors by filling in the routed groove and painting over (as opposed to cabinet replacement…I like to up-cycle where possible). Floor is laminate strips printed to look like wood.