Tag Archives for carpentry
And now for something completely different…
The idea for this emerged from the repeated dilemma of needing to transport two kids, which the trail-a-bike simply can't accommodate. I started looking at cargo bikes, or "bakfietsen" which I had seen all over Amsterdam, but found the cost prohibitive. Trikes on the other hand, were roughly the same price as two-wheelers. I found what I was after on Craig's list, gave the bike some TLC, built a custom bench out of some pine support slats I rescued from a bed being thrown out, et voilà:
What I started with: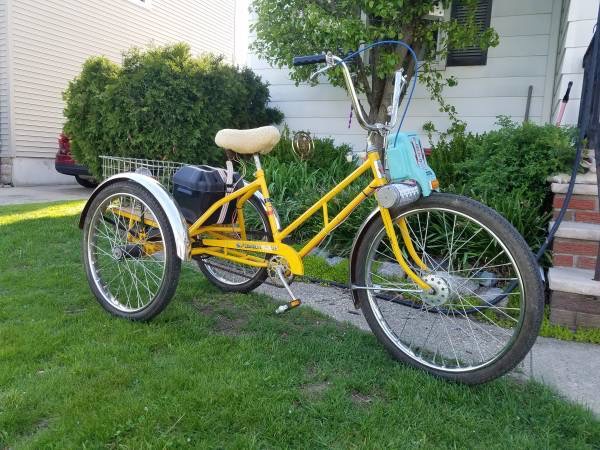 Old motor components removed: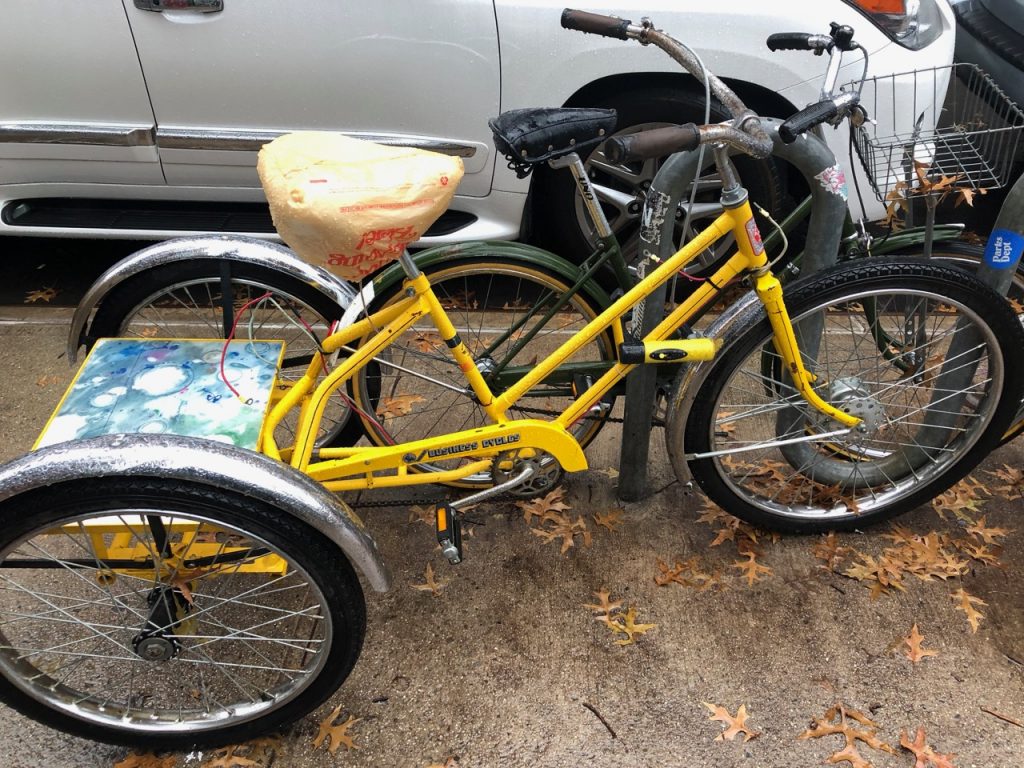 Primed and painted: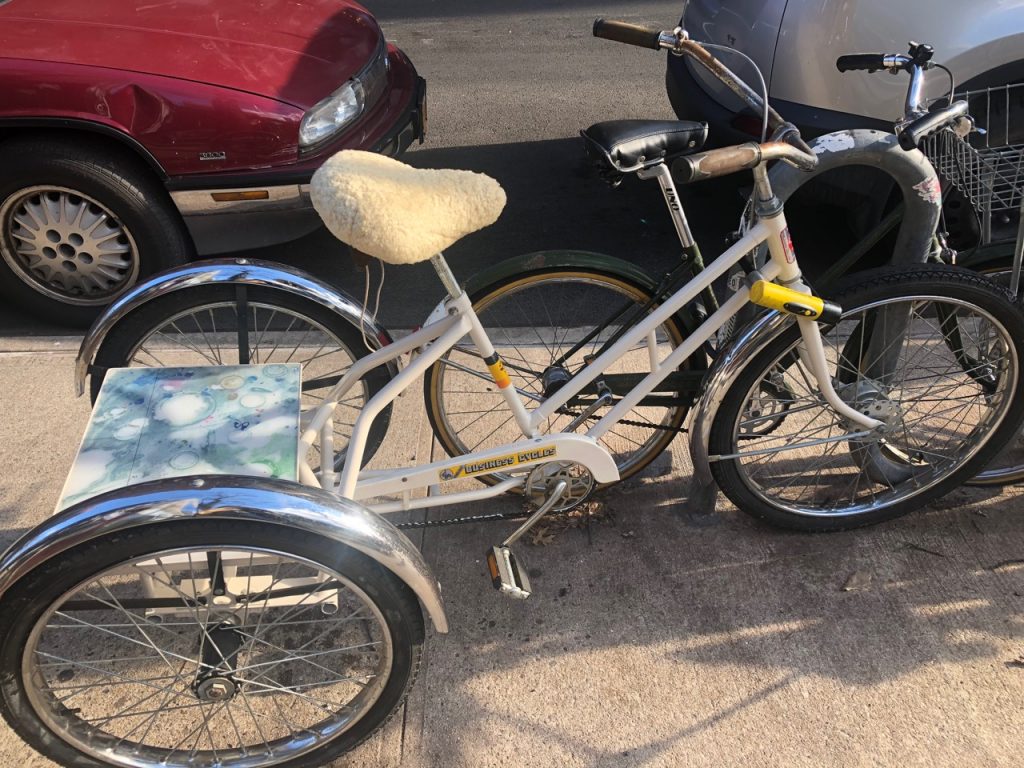 Designing the bench: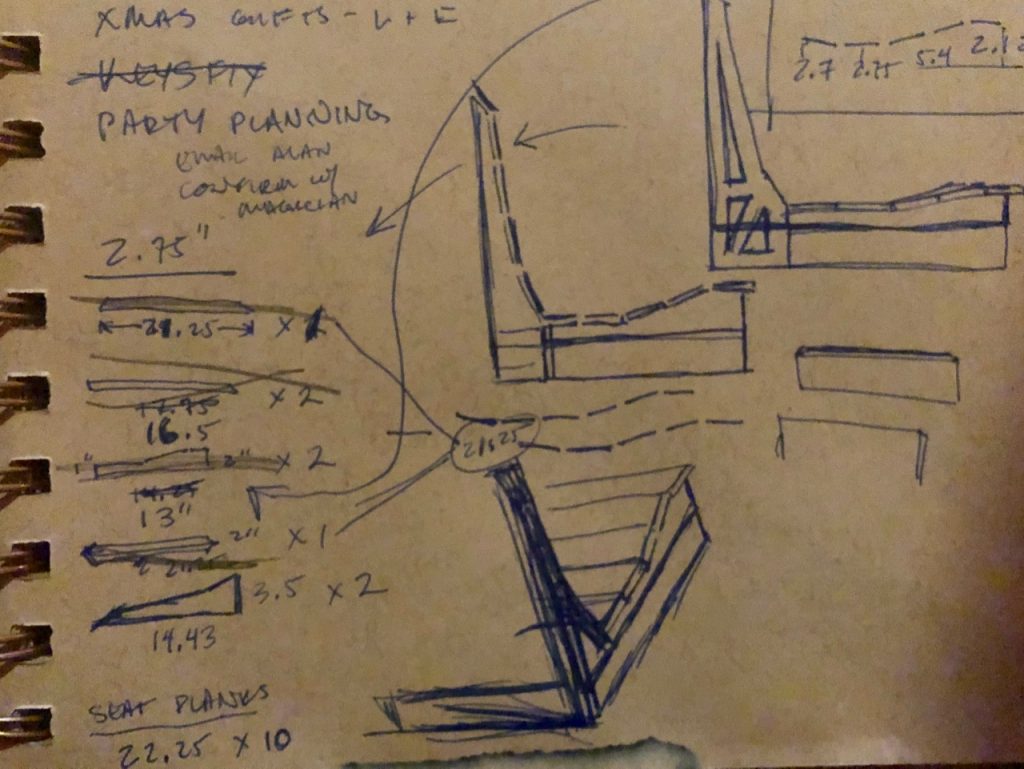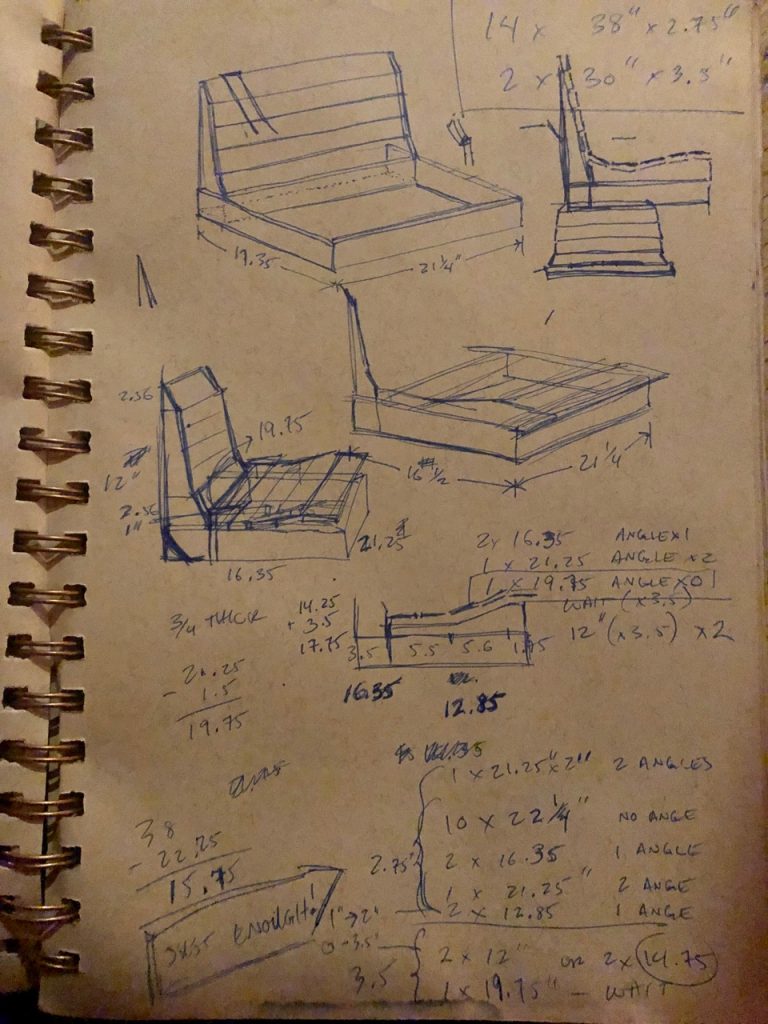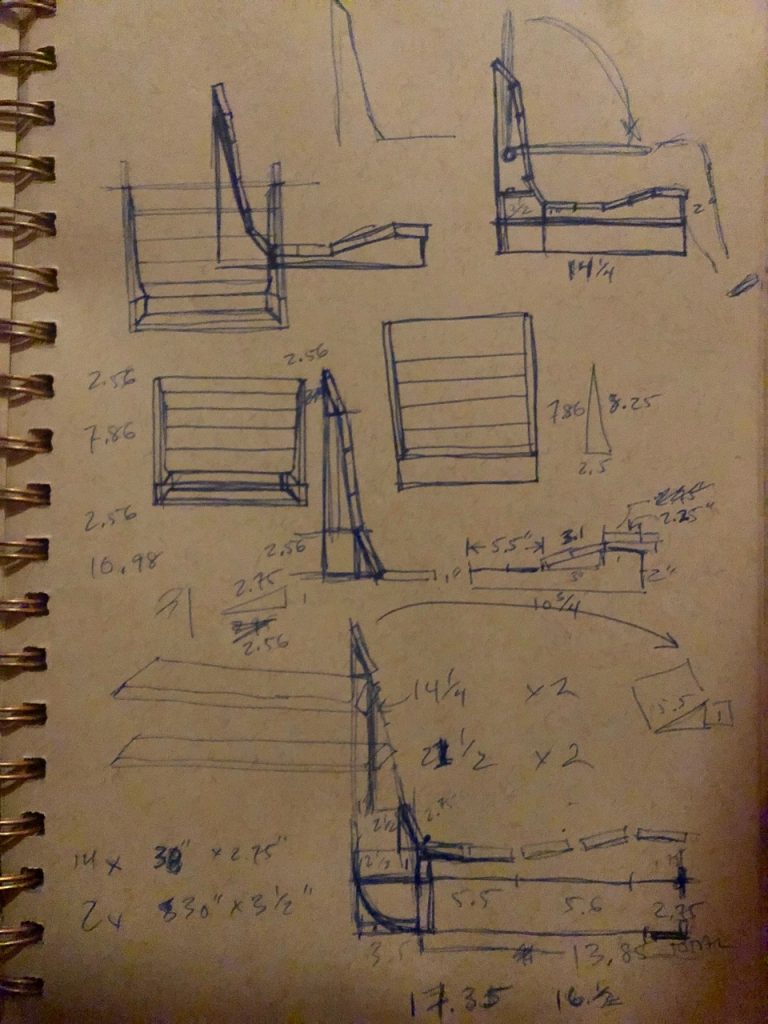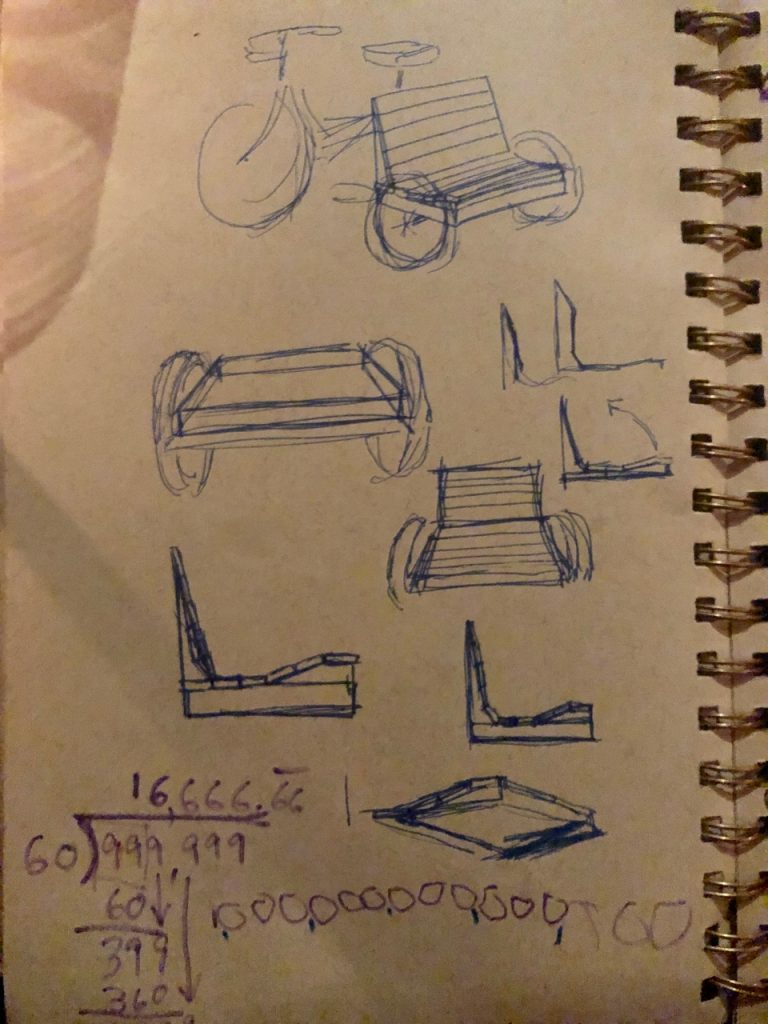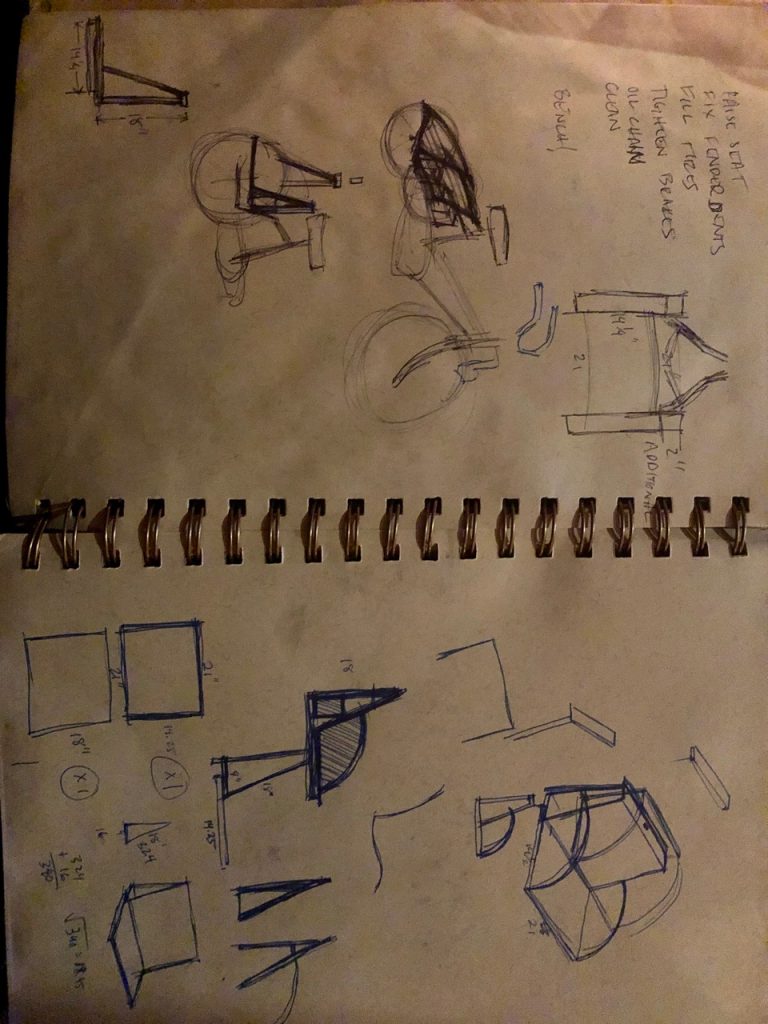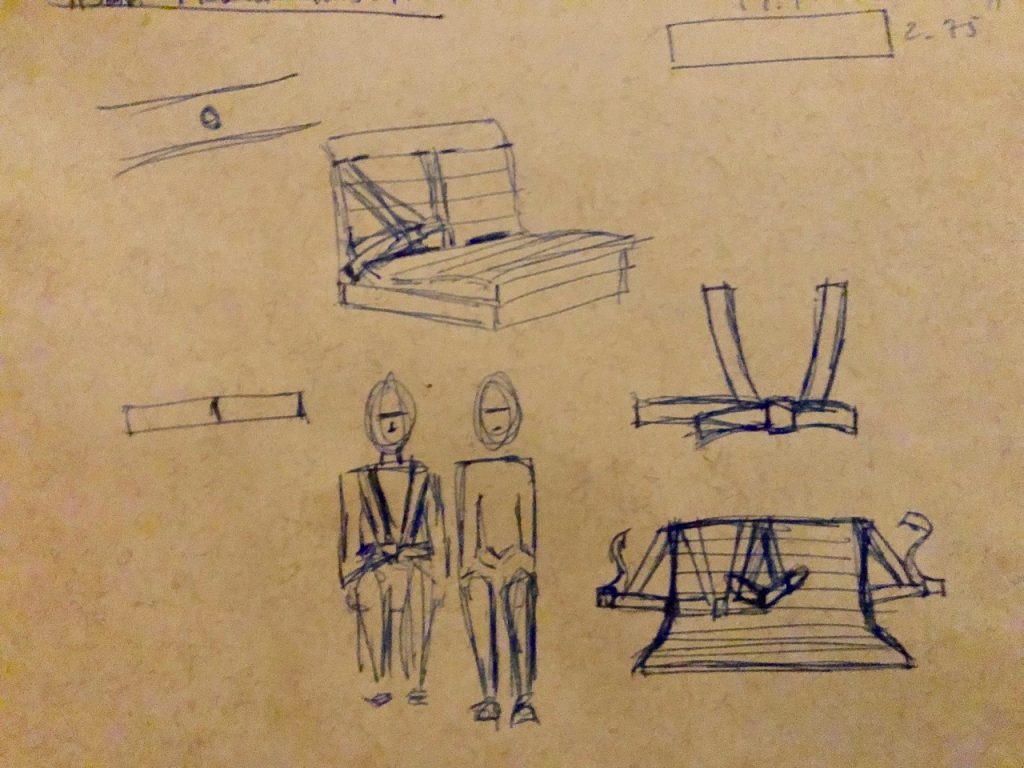 Building the bench: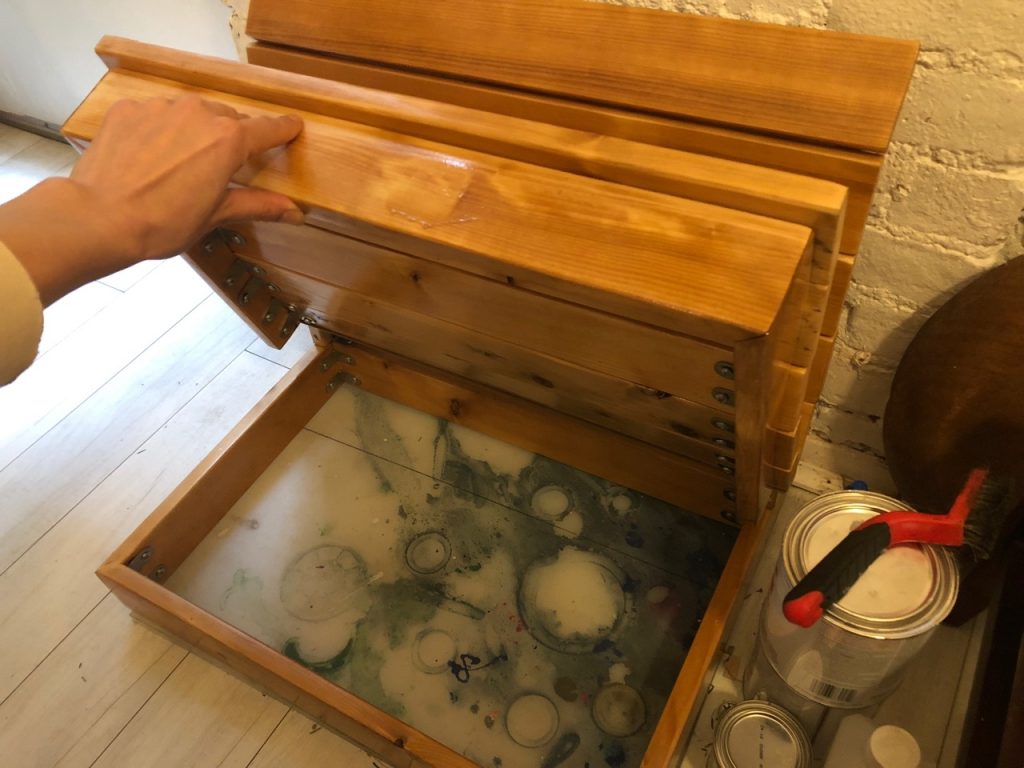 I've been toying with the idea of motorizing it (even the most fit of us can only go so far carrying so much weight), hence the locking storage under the seat.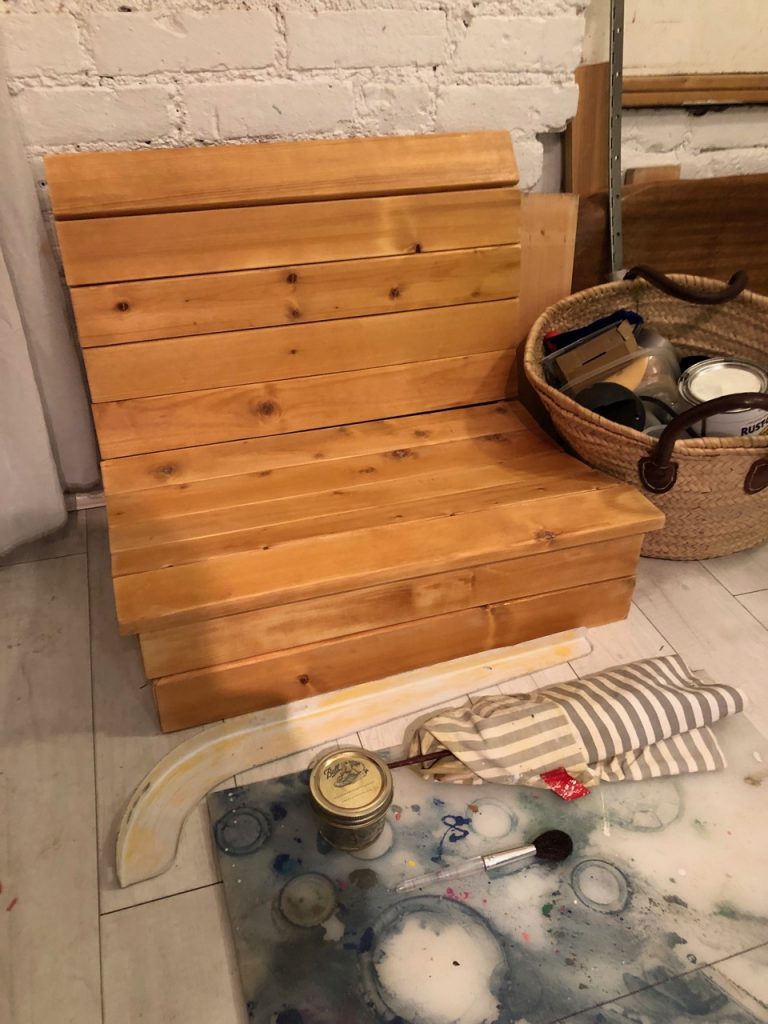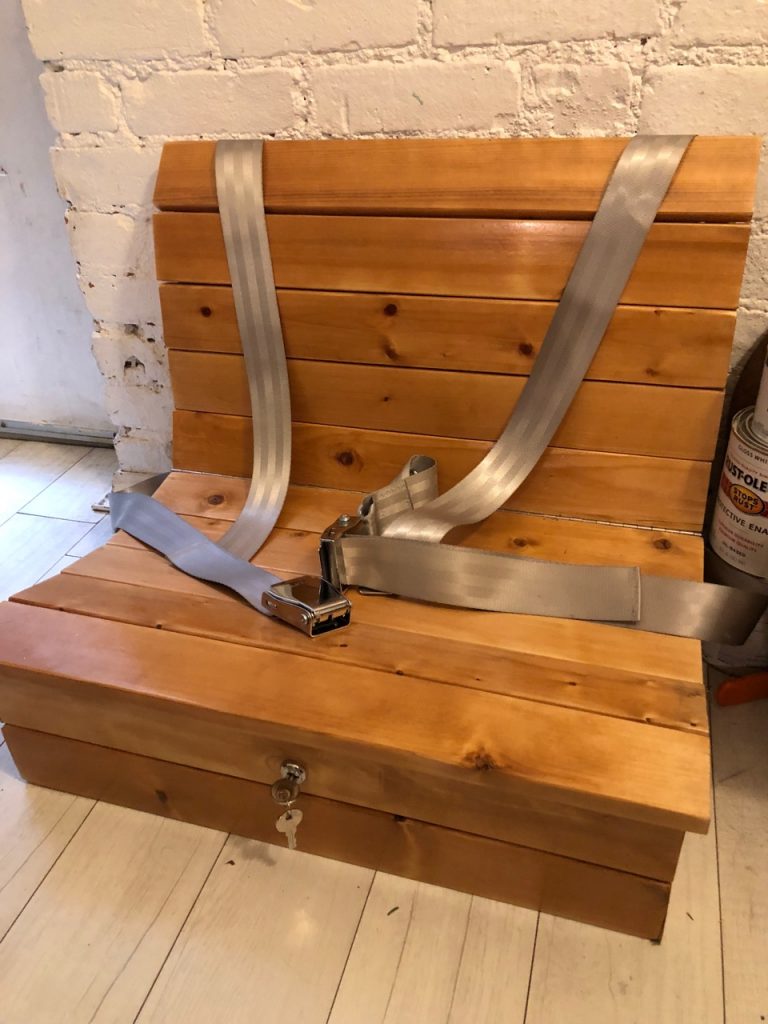 <3 airline seat buckles. Why aren't these used in cars?
Final:
It was only a passing request from my daughter's first grade teacher – whether I had any ideas for improving the book storage above the coat cubbies, which was admittedly an eyesore. Upon some examination of the alcove, I told him he should rethink the entire situation, and via my own pushy compulsion, somehow volunteered to rectify the situation. What I peeled away during demolition was an unused legacy cubby system of hooks mounted on a long shelf, which sat unused behind the existing milk crates housing the kids' stuff. The milk crates rested on top of a couple of unused shelves fashioned out of the doors that once rendered the alcove a large closet. Above all of this nonsense was a shelf, also made of the doors, housing a few hundred pounds of hidden books (yes, above where the kids retrieved their coats), covered with a few pieces of 1/2″ plywood, held vertically in place by small bolted slats that he would turn to remove the wood in order to get access.
Some remnants of what I ripped out: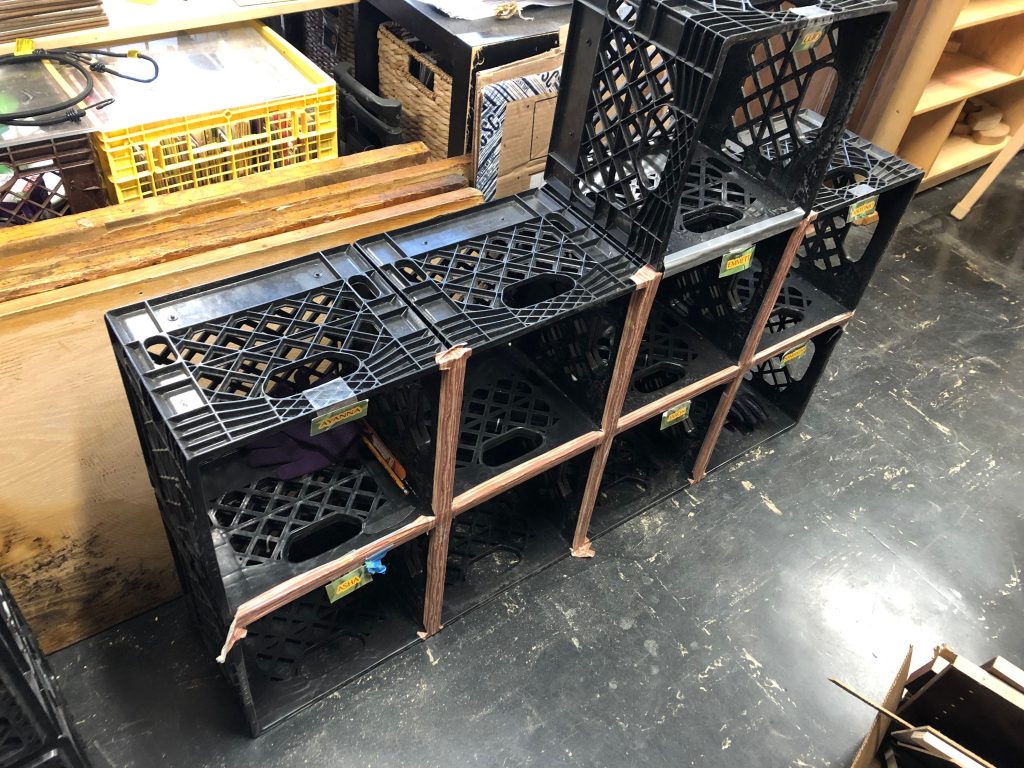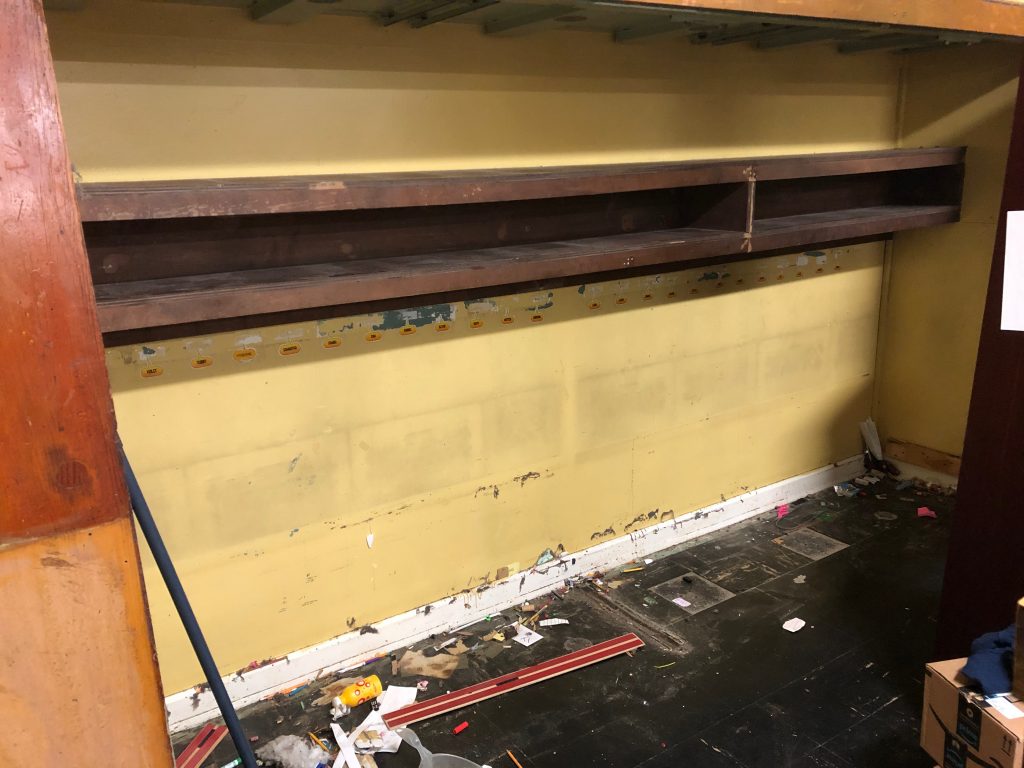 What I started with – 7 chipboard bookcases being sold by a downsizing lawfirm. I like reclaimed materials, not just for the ecological aspect, but because I hate staining and varnishing: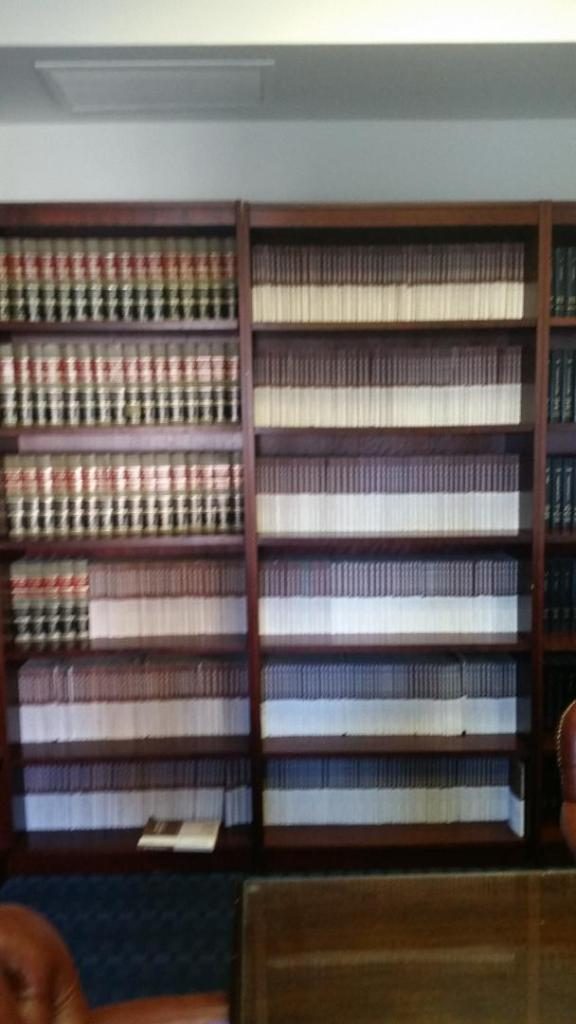 Sketches: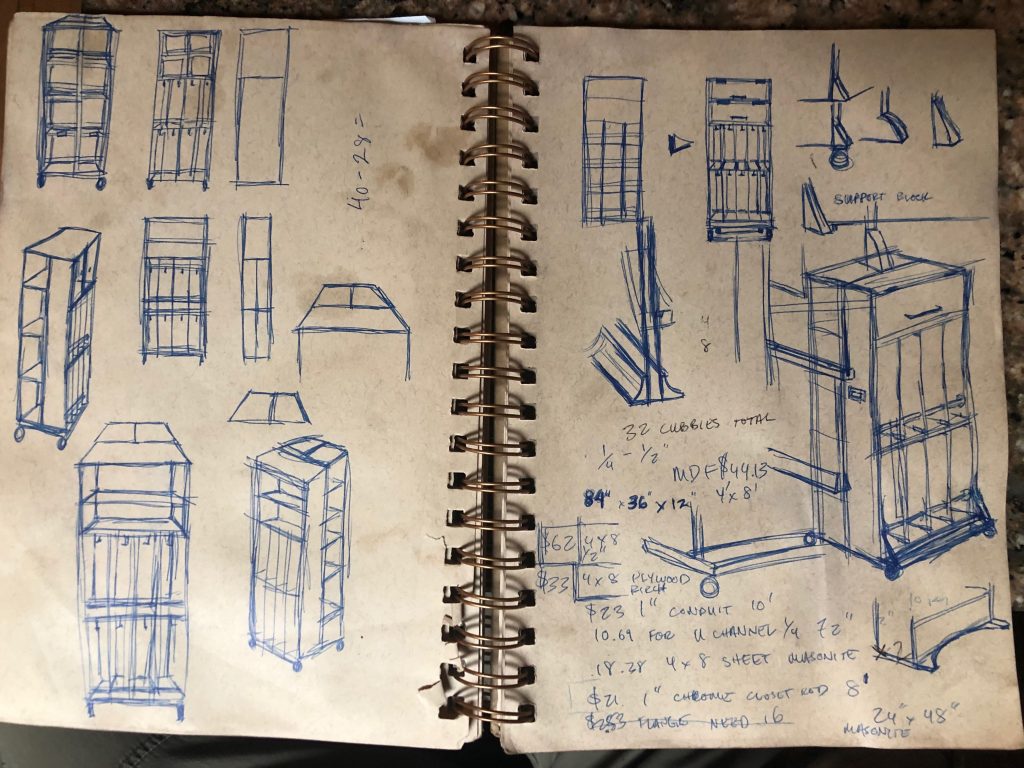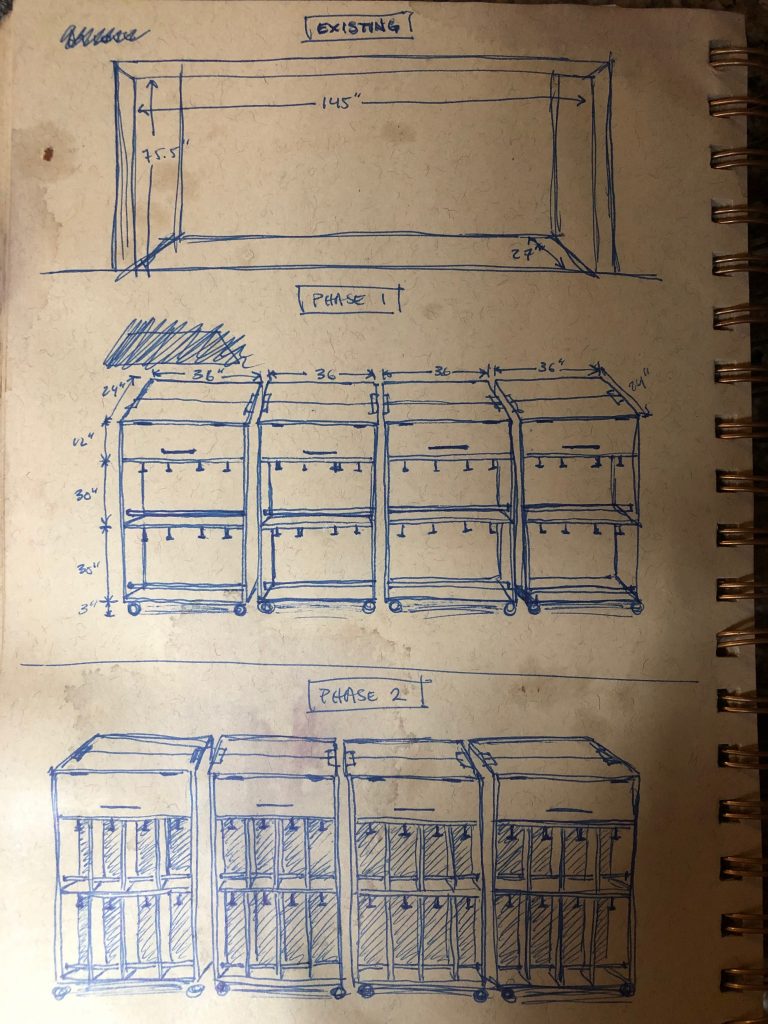 Phases: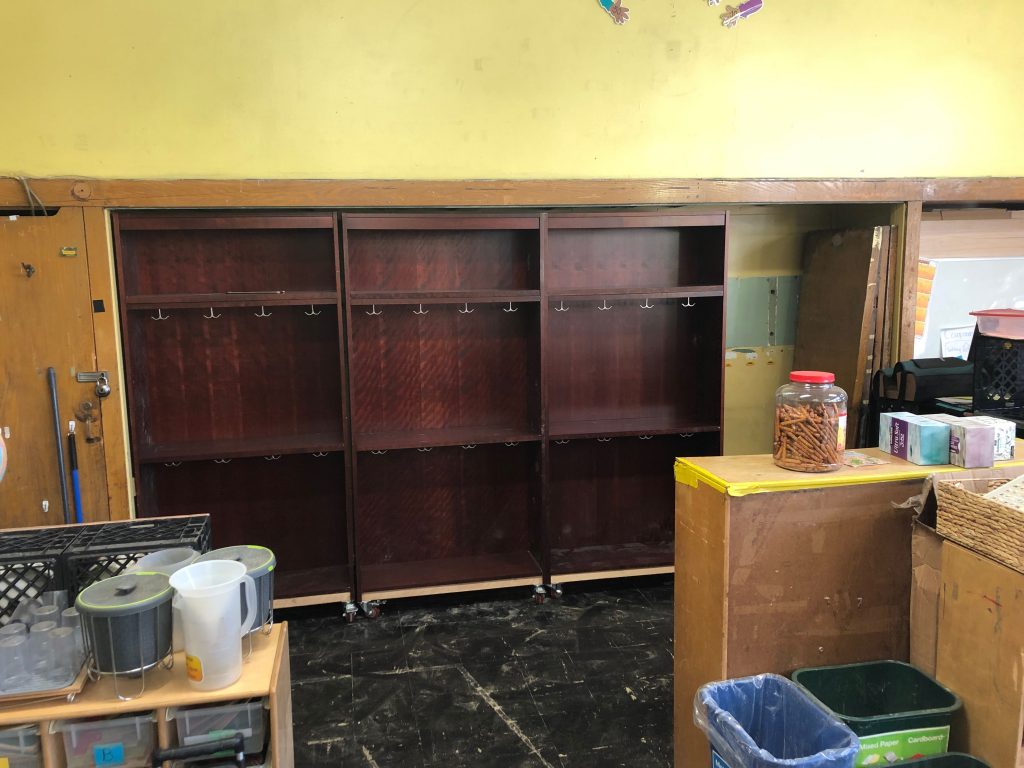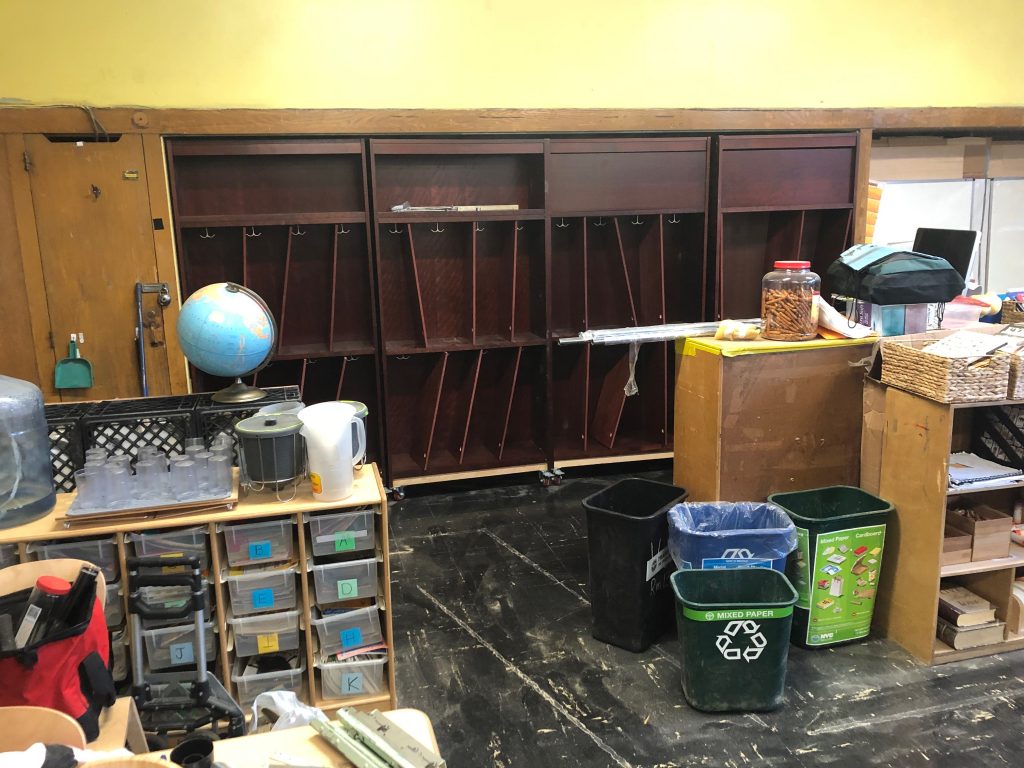 Final: