Tag Archives for concrete
How do you fit a washer-dryer into a tiny Manhattan bathroom? Once piece at a time.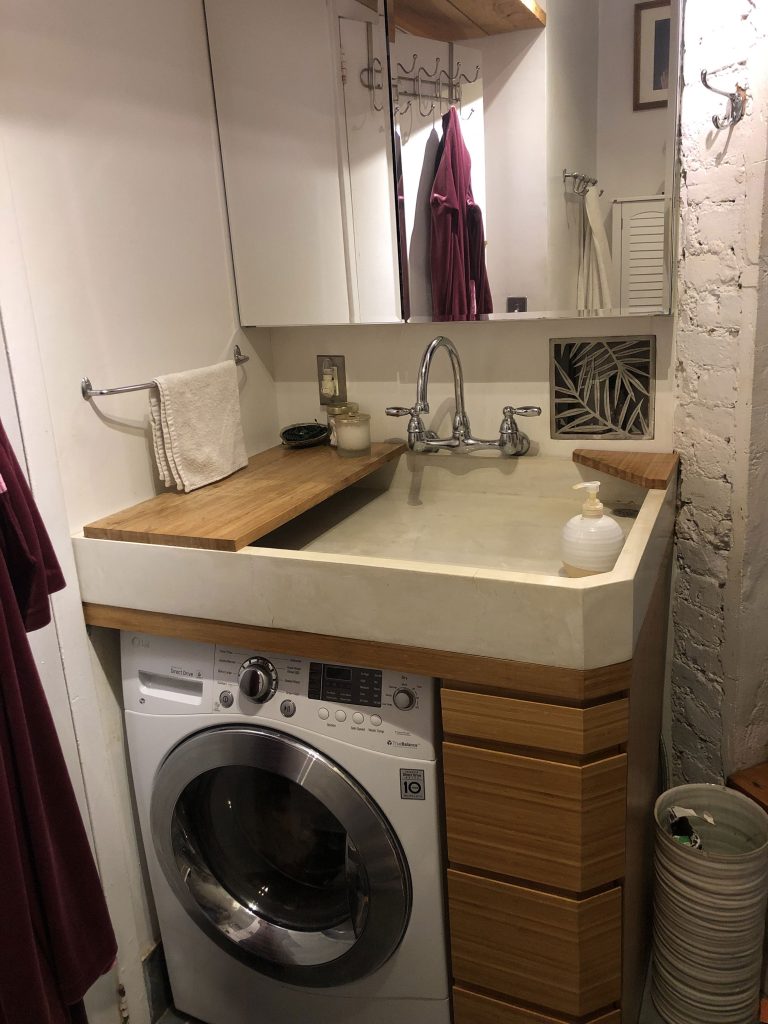 I poured a custom concrete trough sink with the drain in the back corner so as to open up the room for the washer-dryer to fit underneath. Which then necessitated a custom cabinet to match underneath.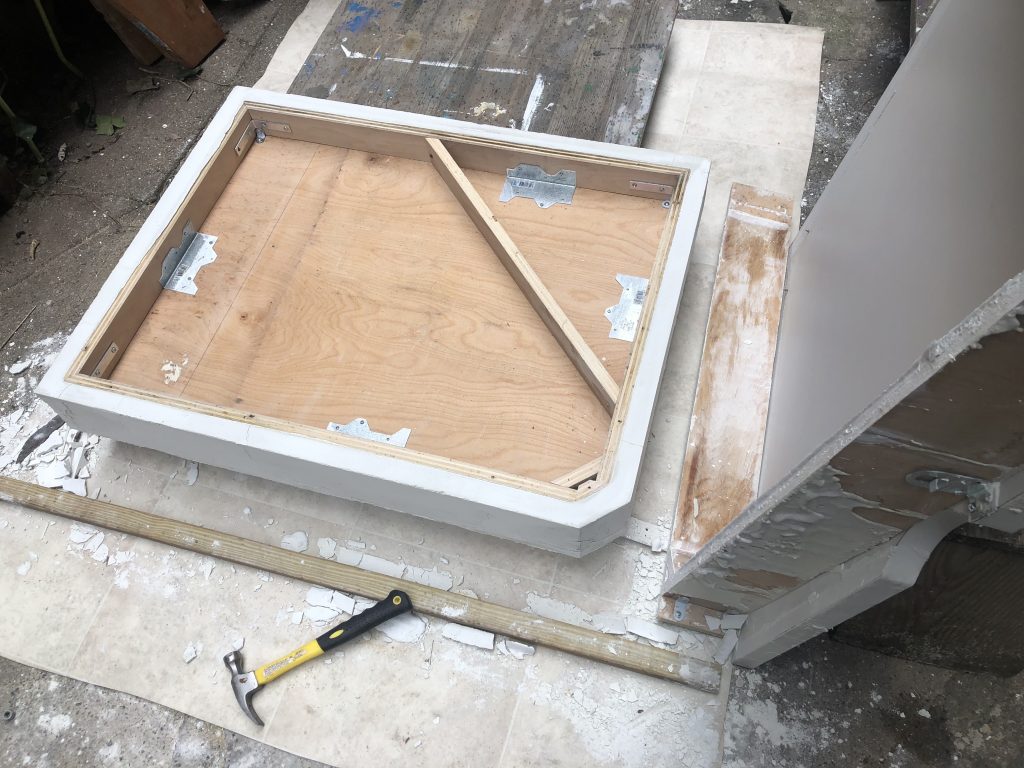 Removing the plywood mold. Concrete mix was white Portland cement with white sand. The trickiest part was cutting things on the angle so the sink would drain properly, and then getting all those subtle angles to line up smoothly.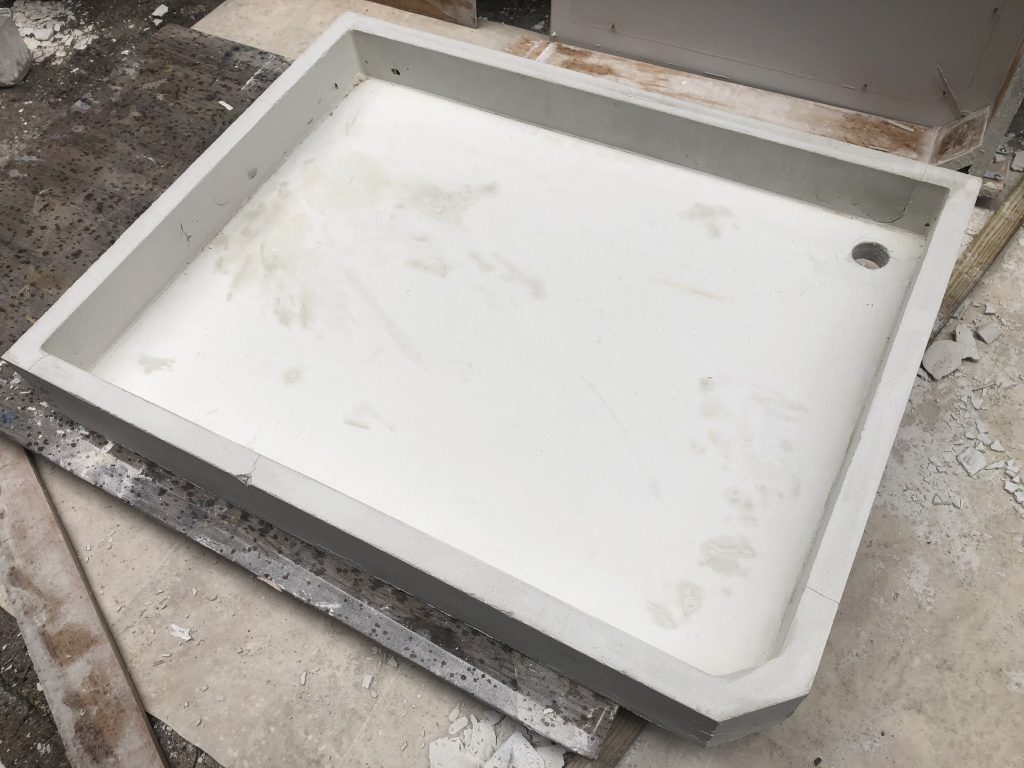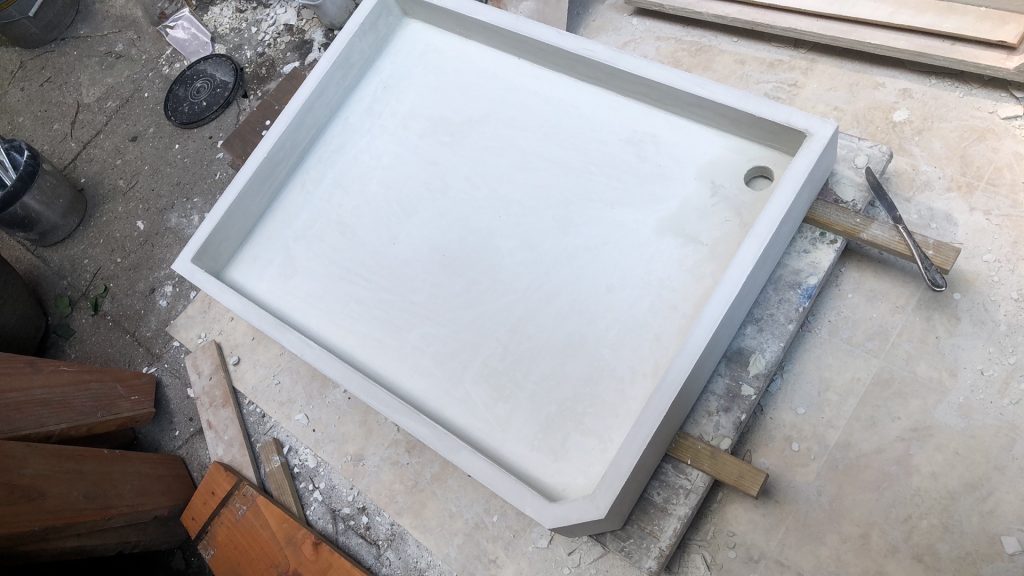 Patching, sanding, sealing.
Now for the cabinet…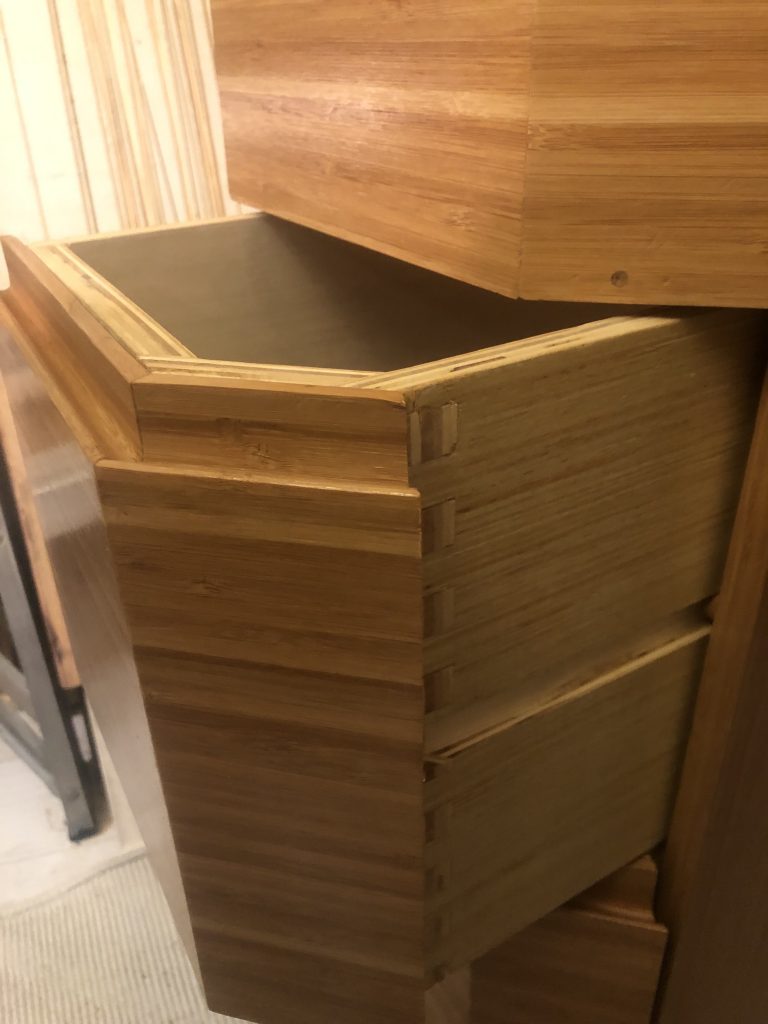 Read More →
I adore concrete and it's versatility.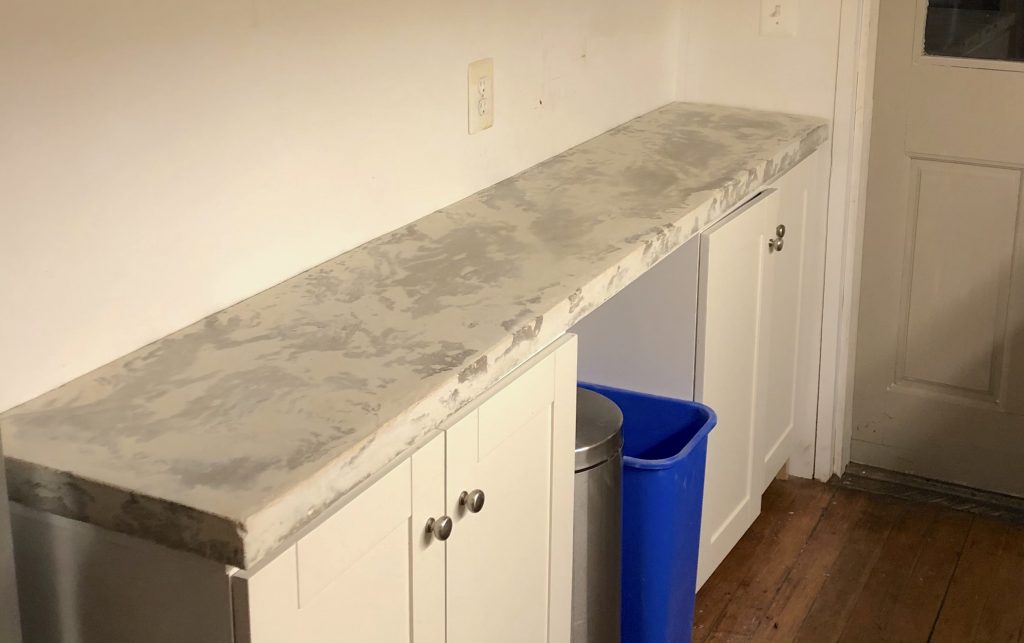 Getting the marbled effect
Building the form out of melamine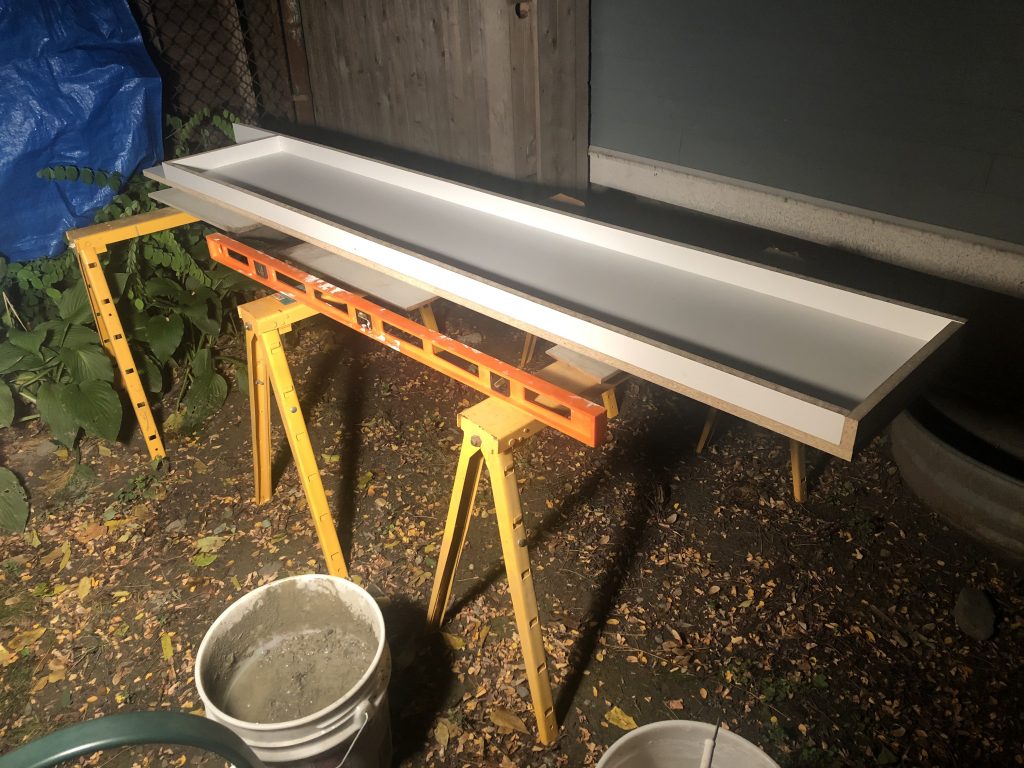 The smear: Aim for lots of little streaks and chunks. Because white portland cement and white sand are significantly more expensive than the stuff you buy at home depot in 80-lb bags for a few bucks, I had a decorative layer with white and grays, then poured gray over it in a few layers. Once the first layer of gray was poured over the white streaky bits, I stuck my fingers in to blend the colors a bit here and there. You don't want to blend too much – stone tends to have well-defined streaks created by layers of sediment built up over years.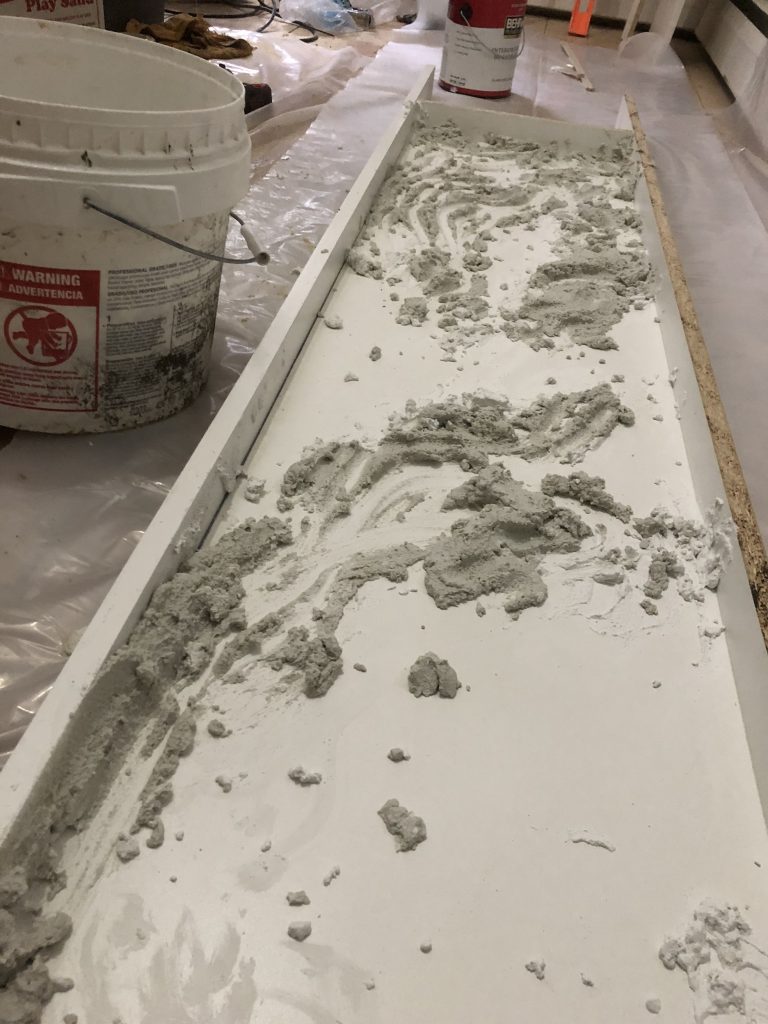 Read More →