Bathroom refresh
After: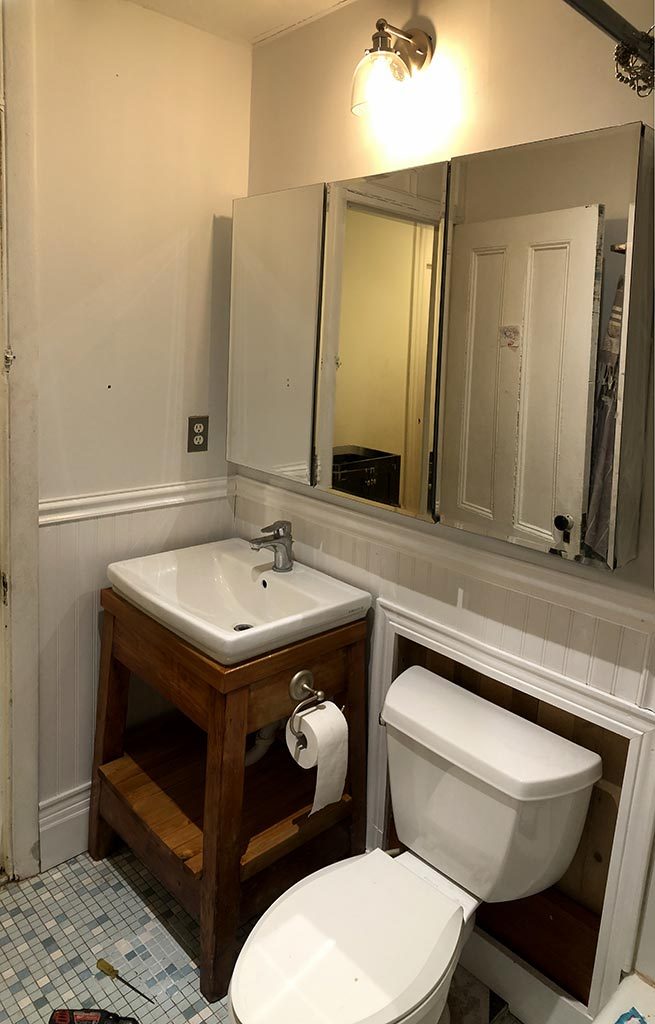 Before: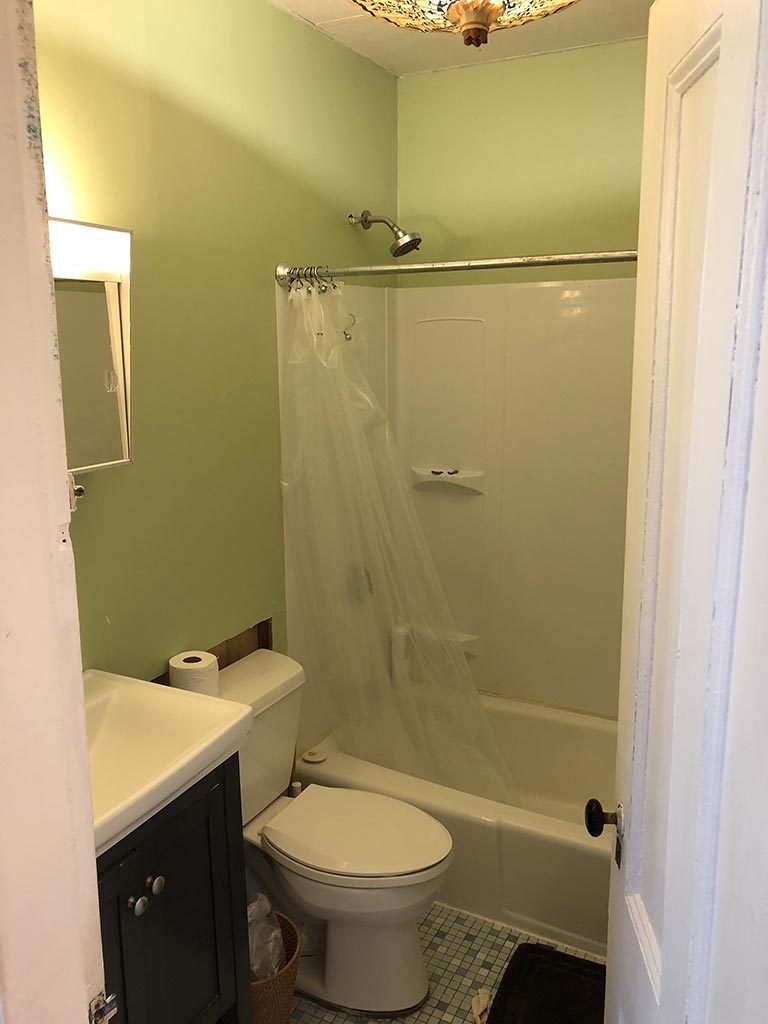 The most interesting part of this one was the vanity. Based on the square pegs and nails, the thing was easily 100 years old. Stripping off 4 layers of paint revealed a reddish wood that I'm guessing is fir. I built in the shelf and the lip around the top out of poplar, which necessitated a bit of work with stain and polyurethane to get the colors to match.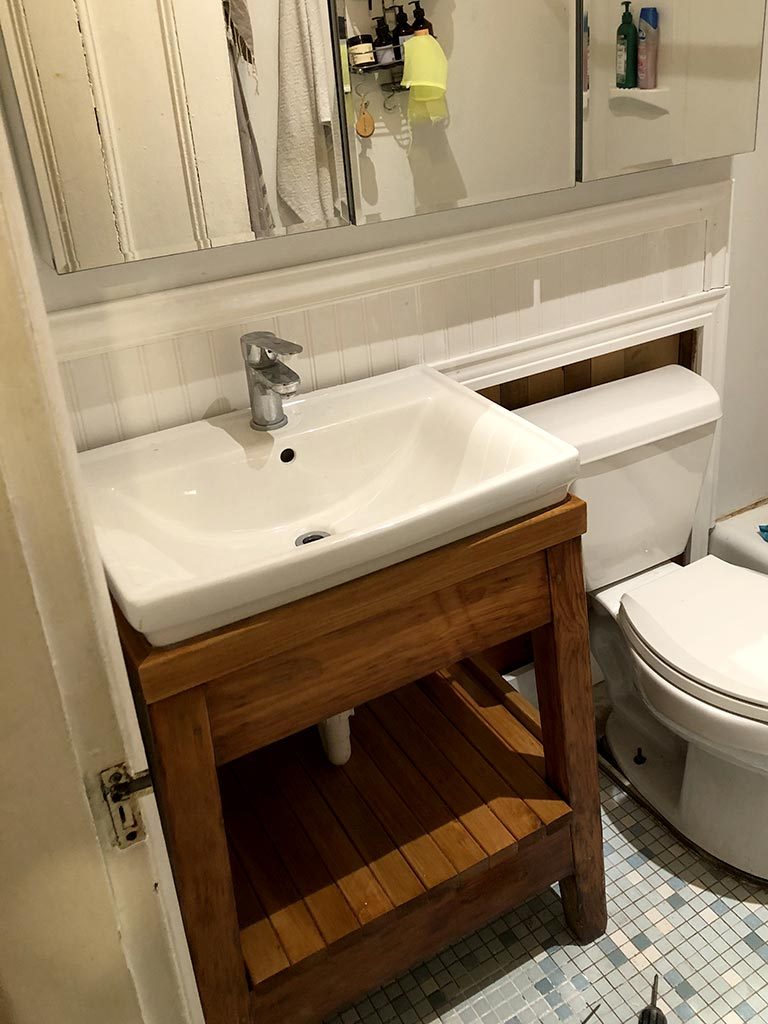 Why is the toilet recessed? Who the heck knows, but sometimes you pick your battles; Moving a toilet is some heavy plumbing and would necessitate tearing up the floor, which means you either need to match the tiles (good luck if they are old) or redo the whole thing. Framing it in with the wainscoting made way more sense in this case.
You can't see the ceiling light but I replaced the bare bulb fixture with a recessed swivel spot, which combined really nicely with the light from the new wall pendent over the medicine cabinet. Re-did the baseboard heater enclosure with tongue-and-groove-fir flooring.