Kitchen base cabinets in poplar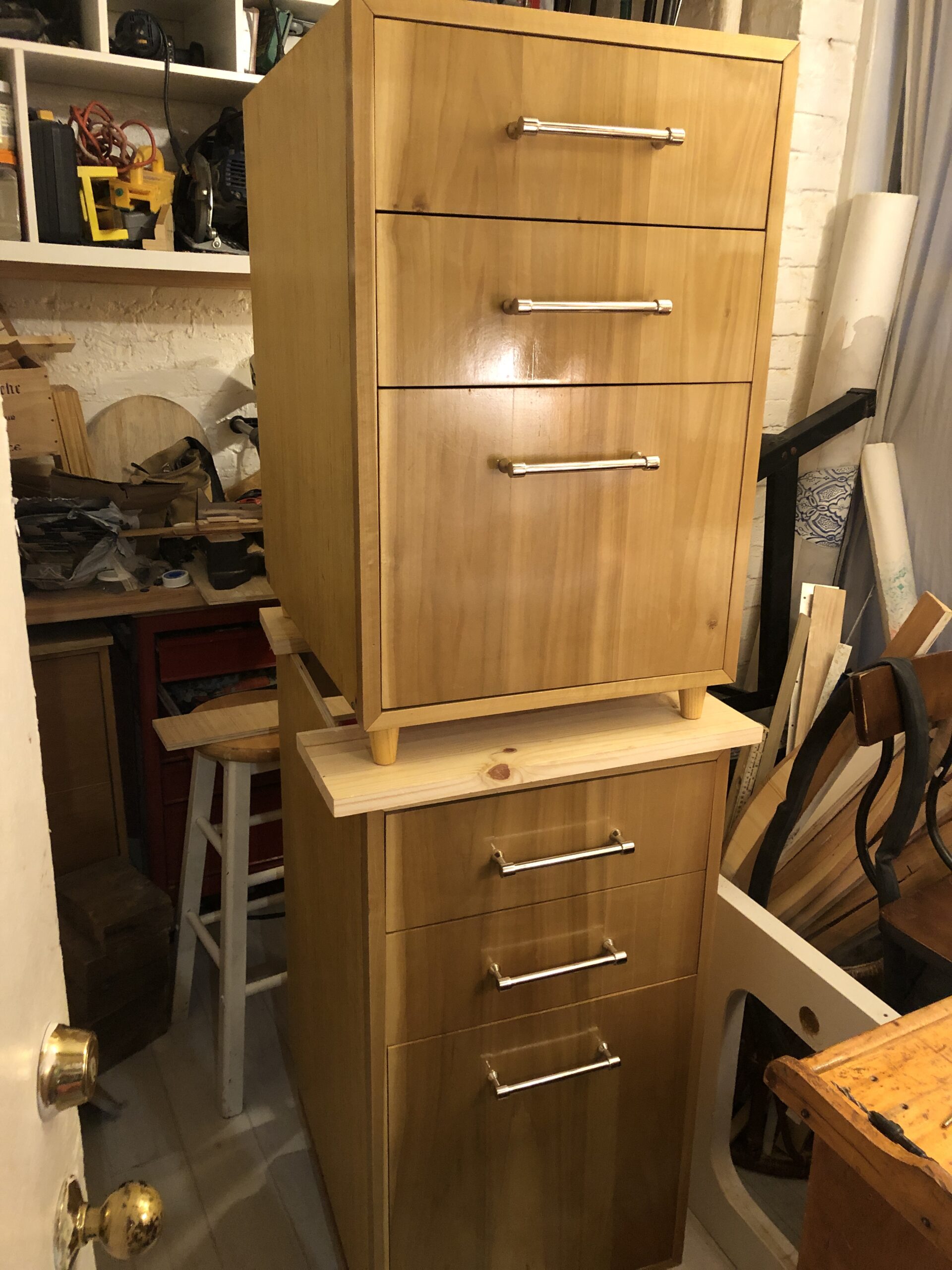 Initial sketches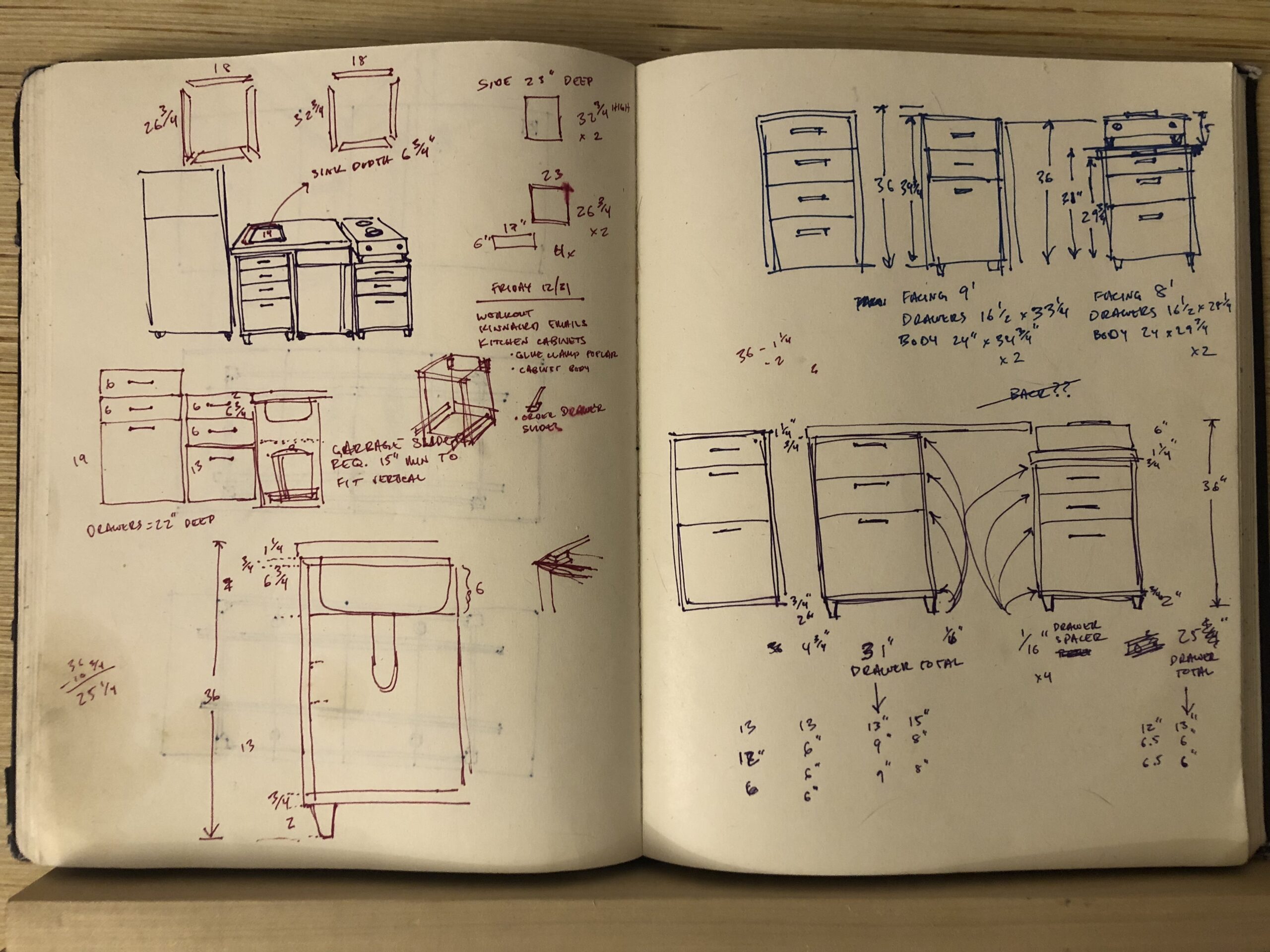 Gluing them up; Front composed of 3x 6″ poplar boards pieced to mimic the effect of continuous grain.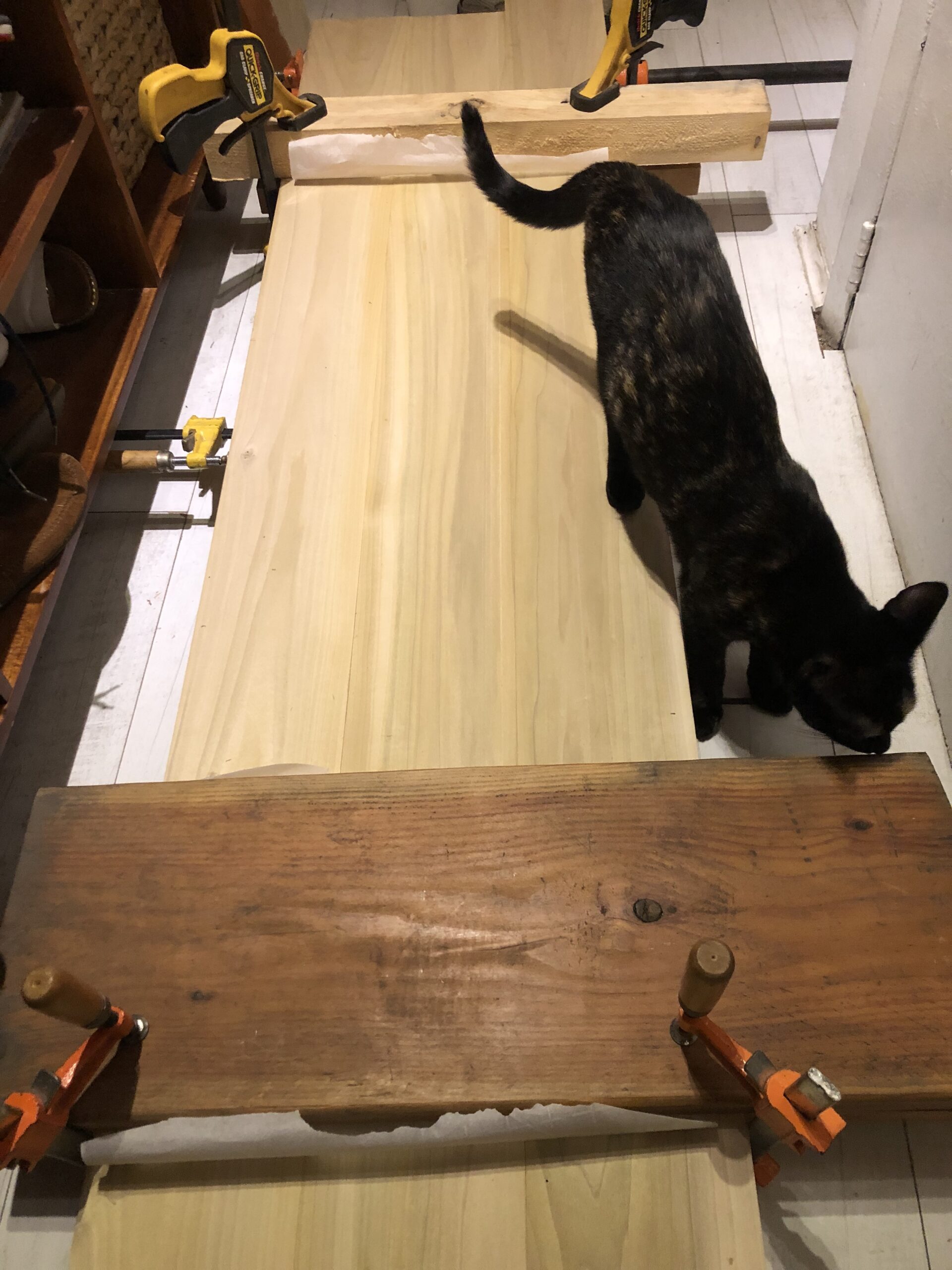 Routed pieces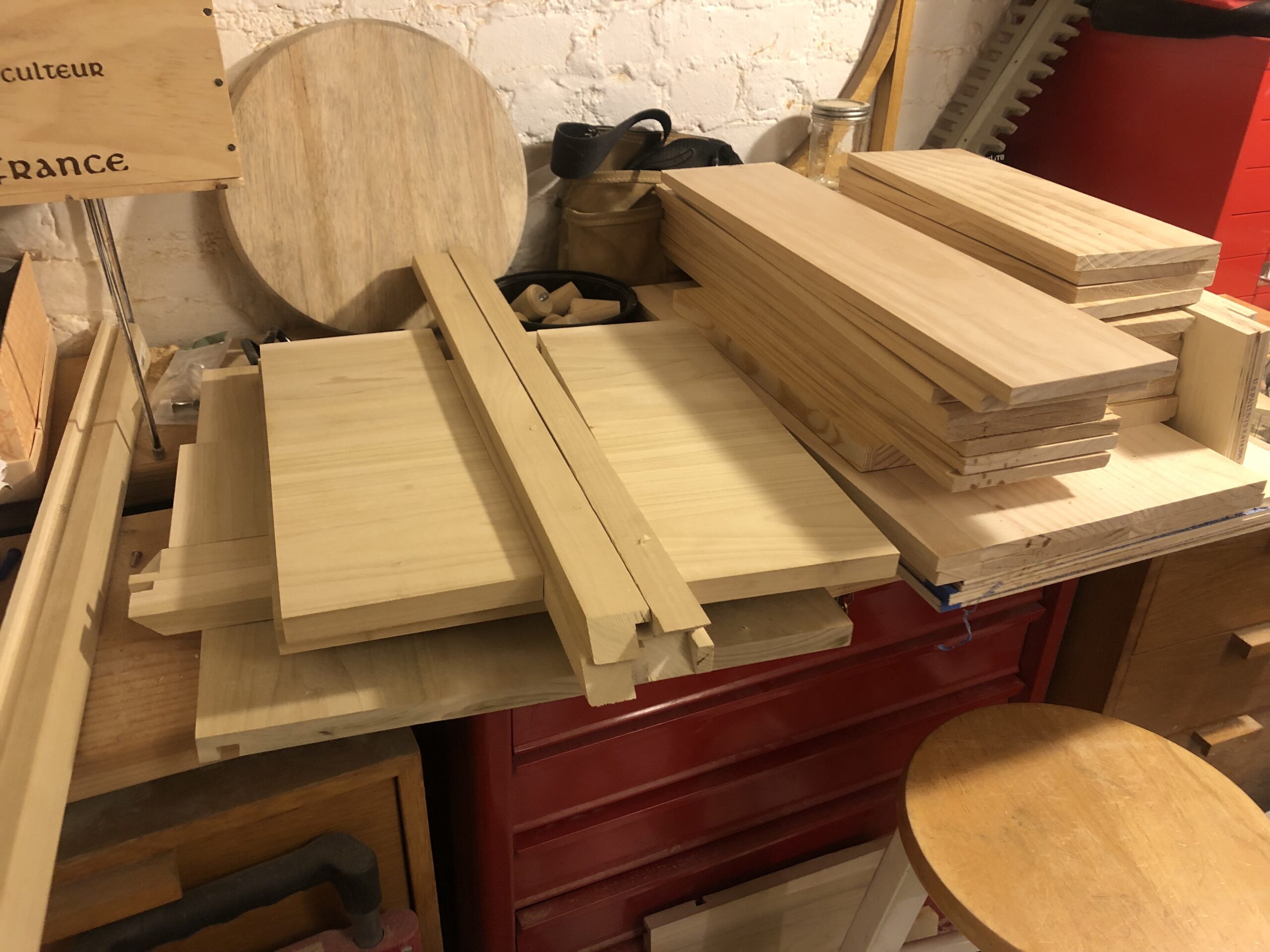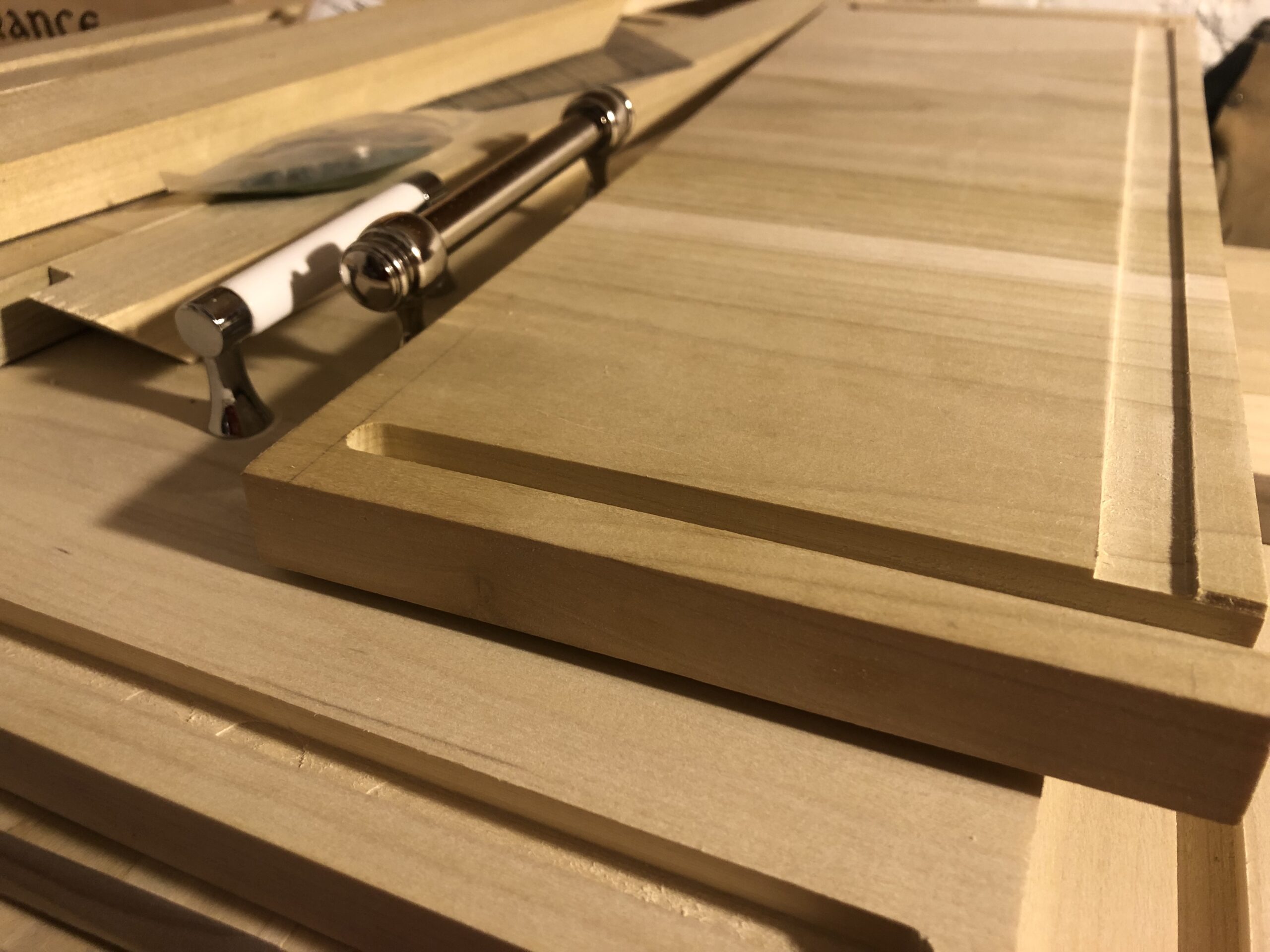 Varnishing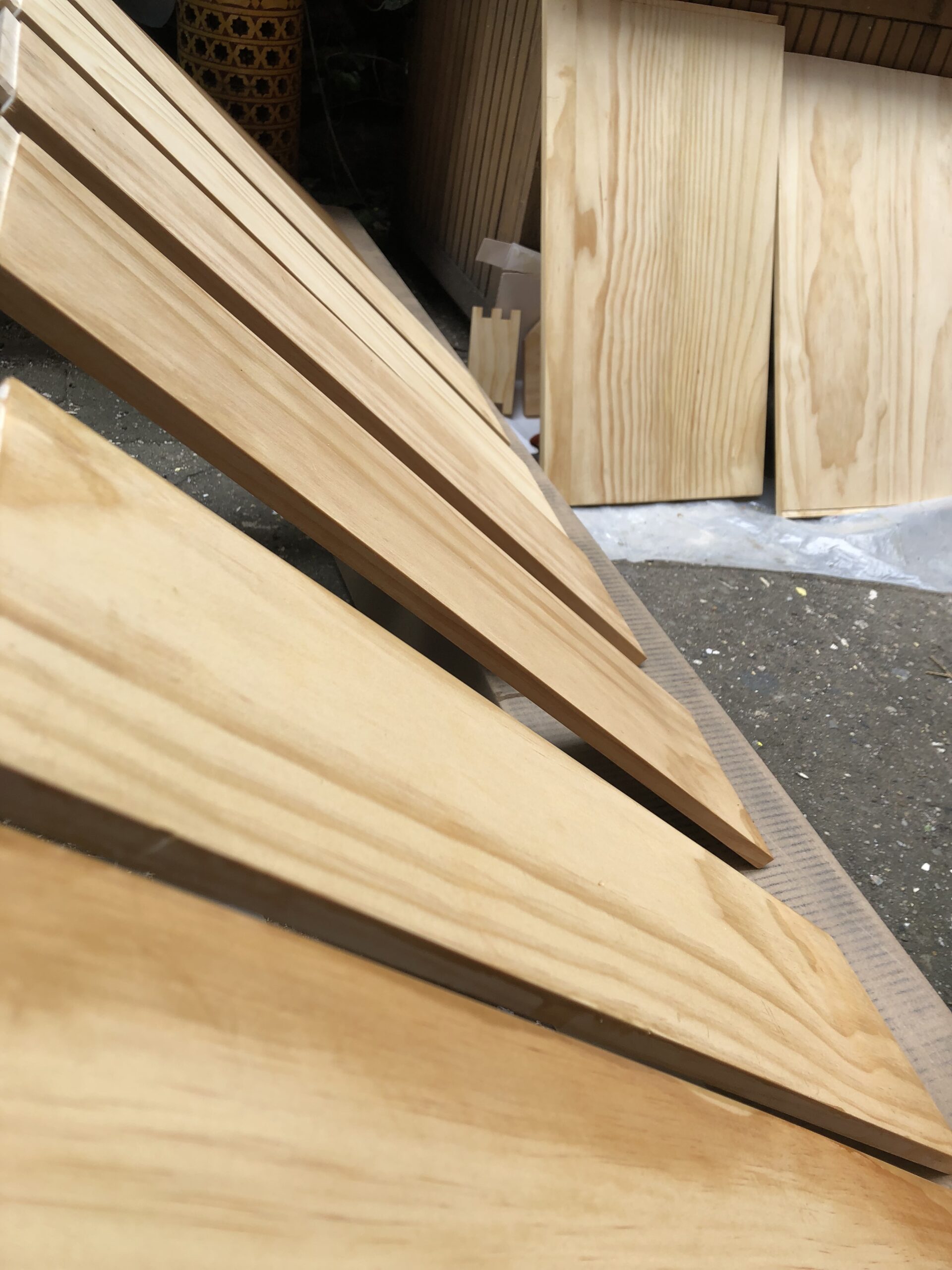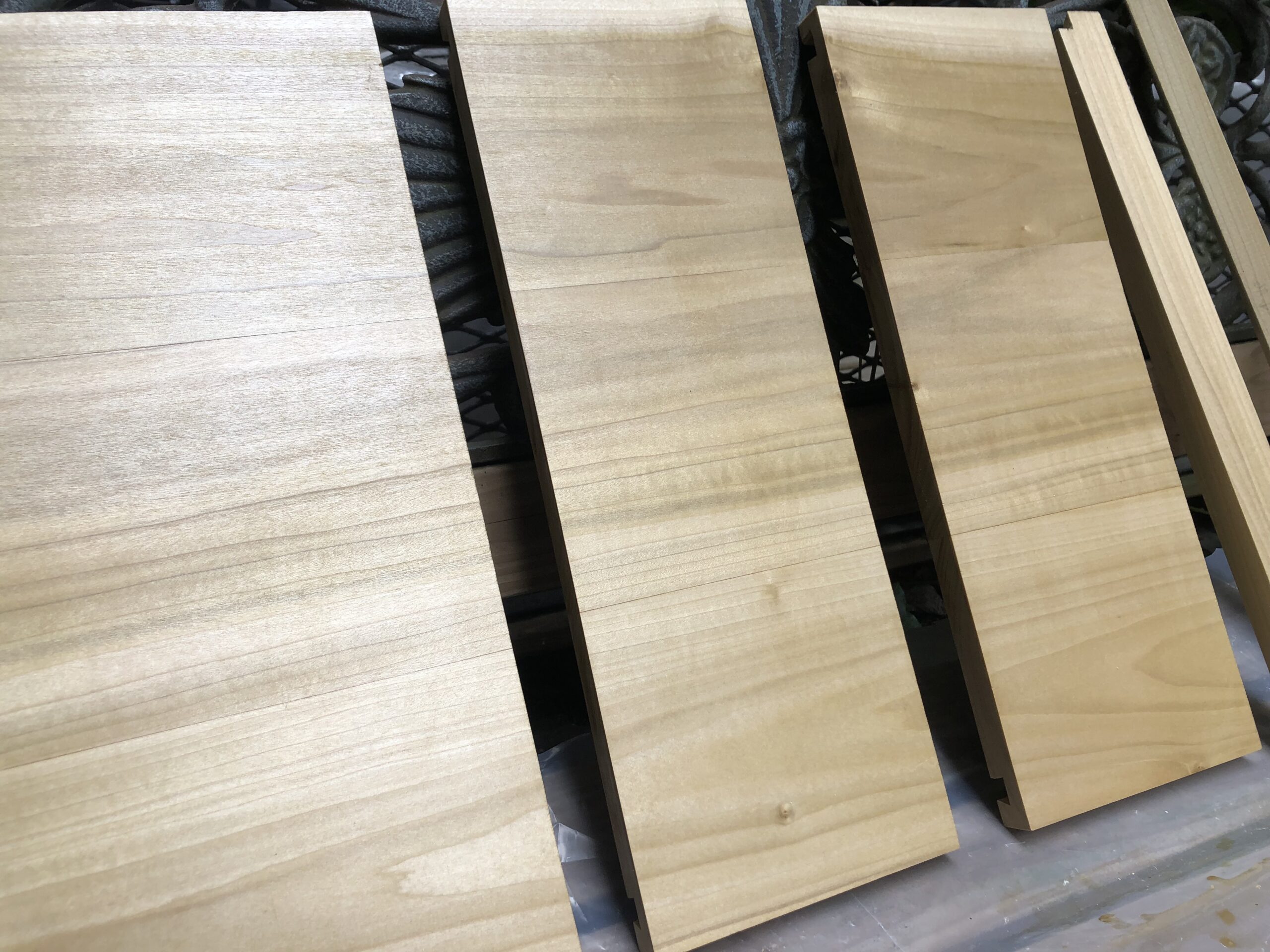 Interior construction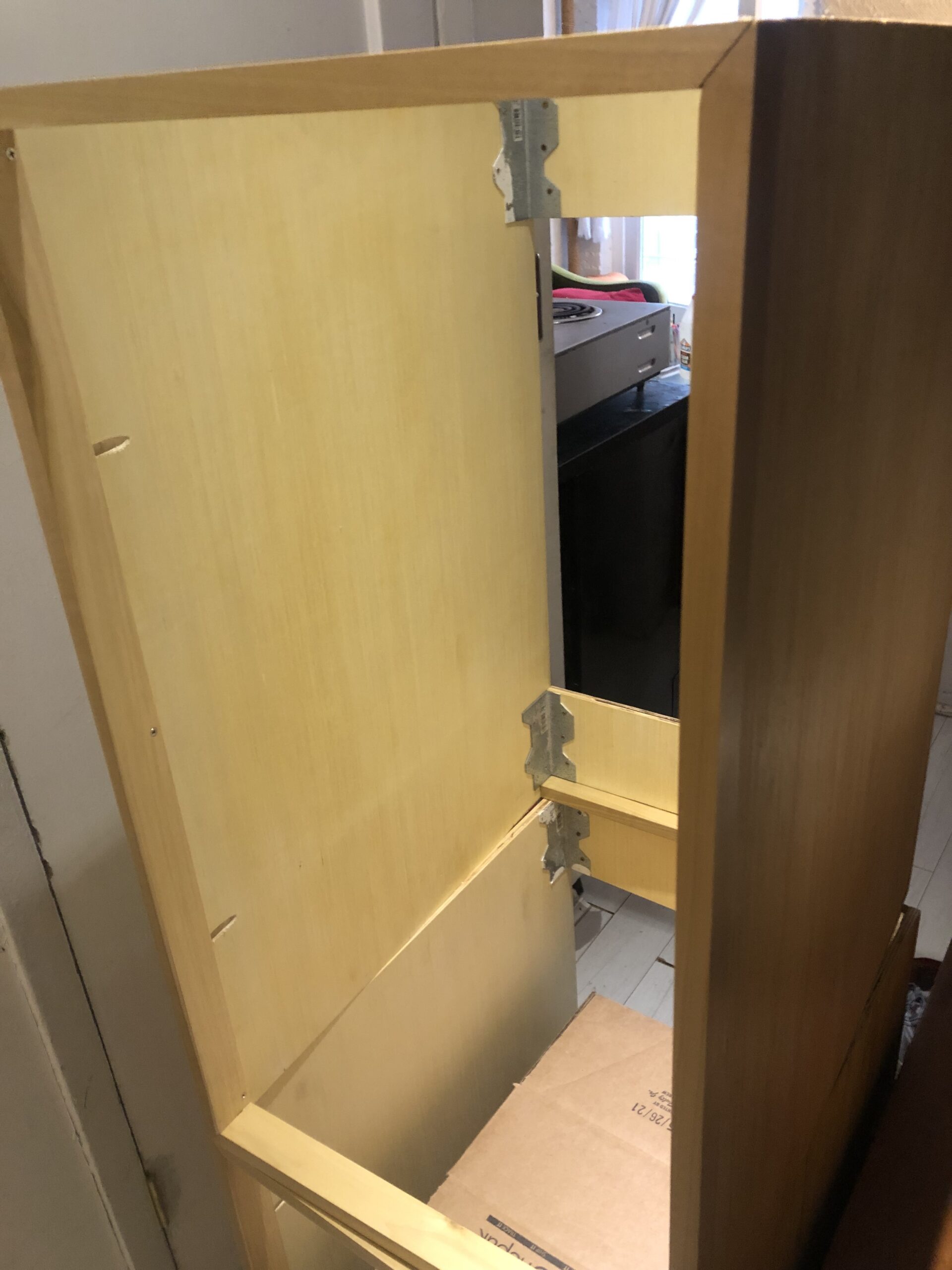 Sink accommodation! The top is a tilt-out drawer, box joint construction on the middle one to get around the drain pipe.
Spray varnish finish and hardware installed.