Radiator cover support system
This was more of a repair, but the twist took quite a lot of thought. I didn't want to rip the whole thing apart and rebuild, but the challenge was to not only fix the alignment and attachment of this incredibly heavy cover (3/4″ ply + 3/4″ cabinet doors + baseboard molding!), but ensure that access for anyone who needed to perform future maintenance on the radiator would be easy and safe.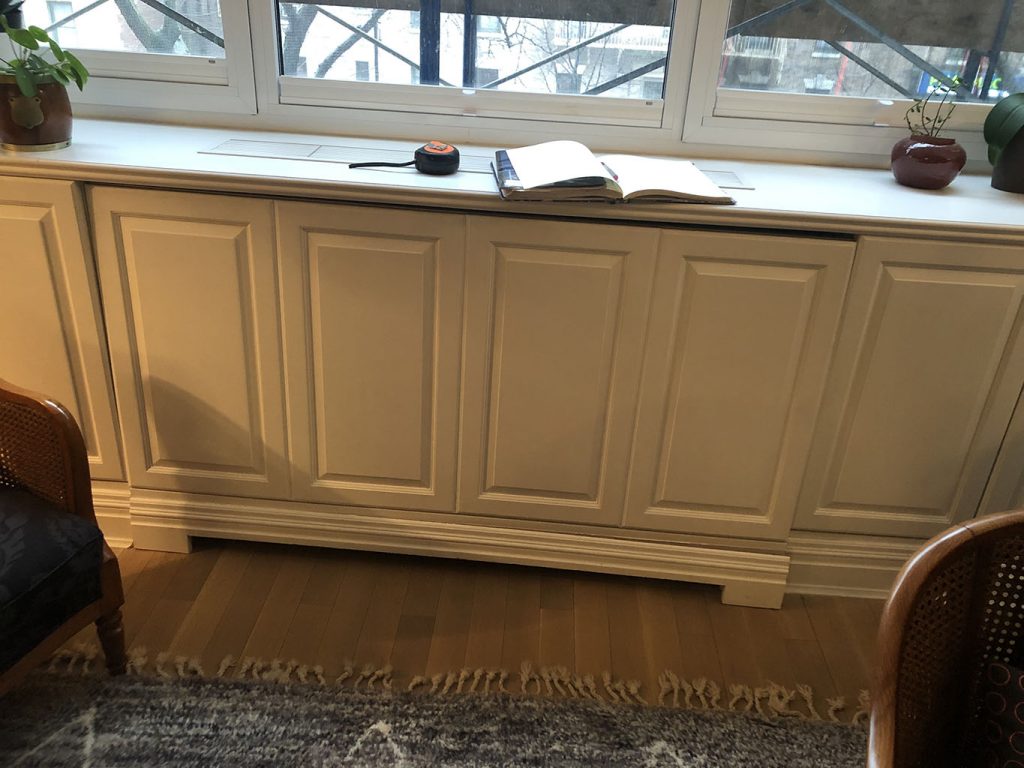 The tricky part was anticipating the correct tilt that would keep the panel balanced on swivel casters, within the limits of the space behind it (which had pipes and electrical related to the radiator), while being easy to snap into place again.