Tag Archives for home
How do you fit a washer-dryer into a tiny Manhattan bathroom? Once piece at a time.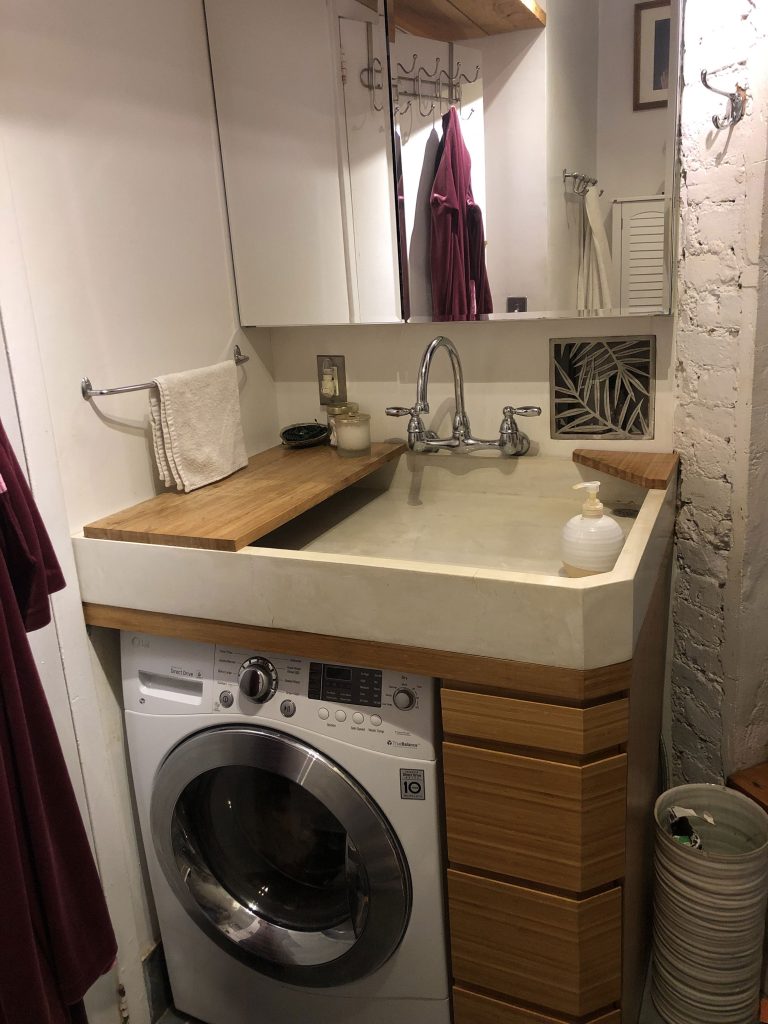 I poured a custom concrete trough sink with the drain in the back corner so as to open up the room for the washer-dryer to fit underneath. Which then necessitated a custom cabinet to match underneath.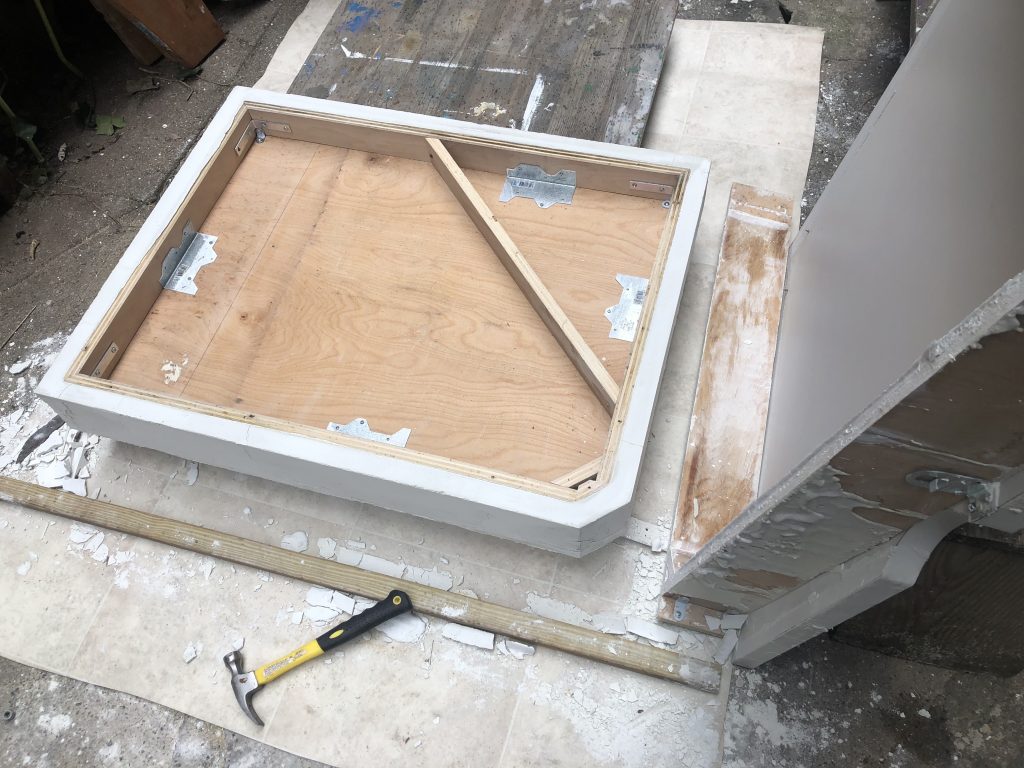 Removing the plywood mold. Concrete mix was white Portland cement with white sand. The trickiest part was cutting things on the angle so the sink would drain properly, and then getting all those subtle angles to line up smoothly.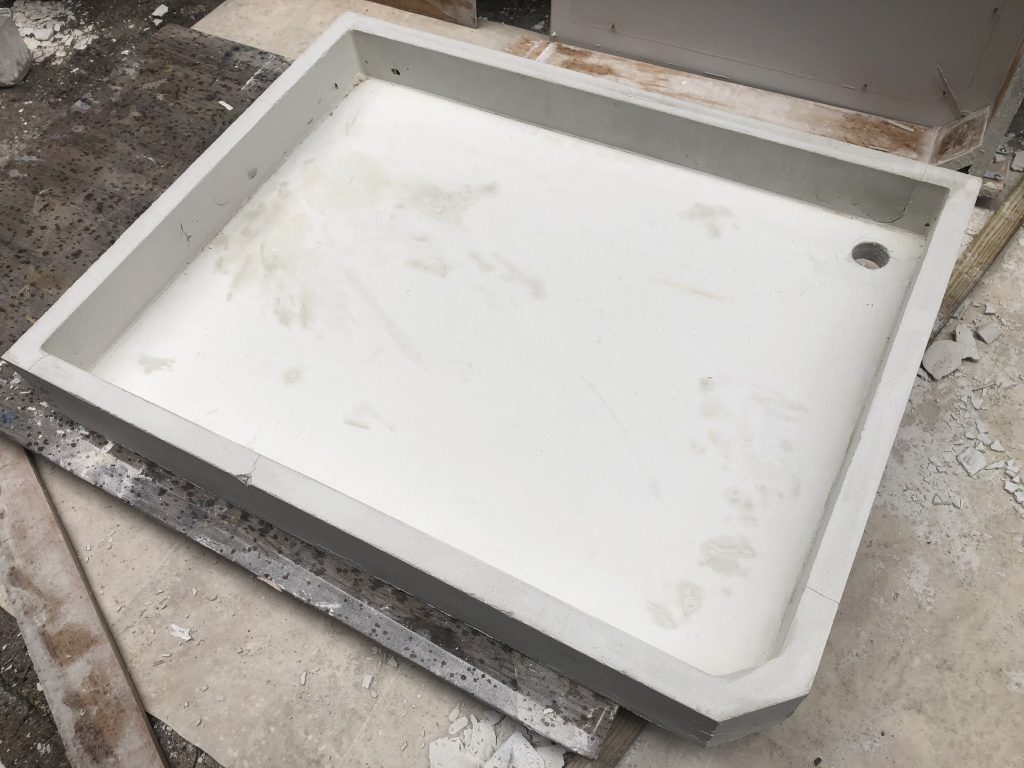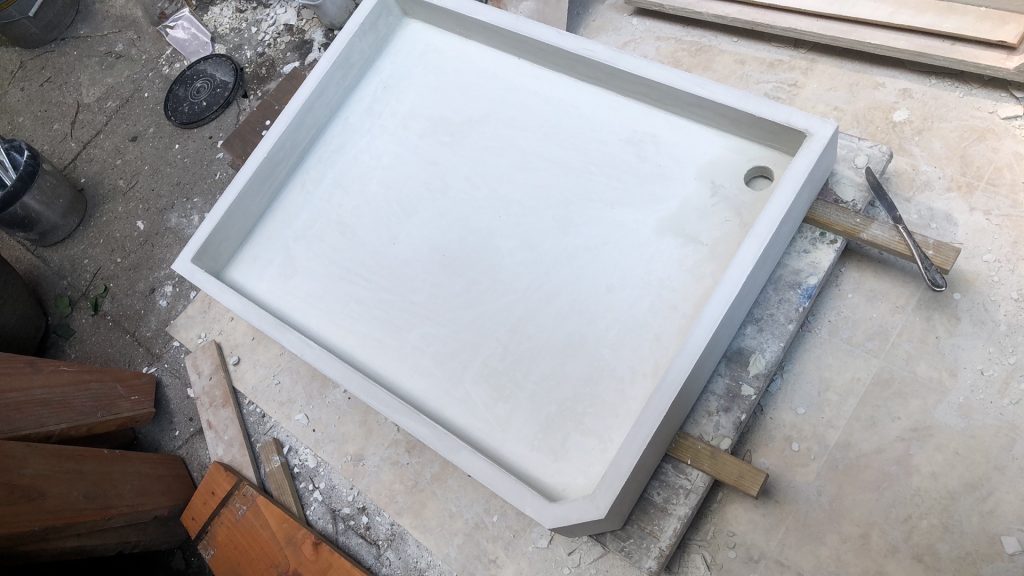 Patching, sanding, sealing.
Now for the cabinet…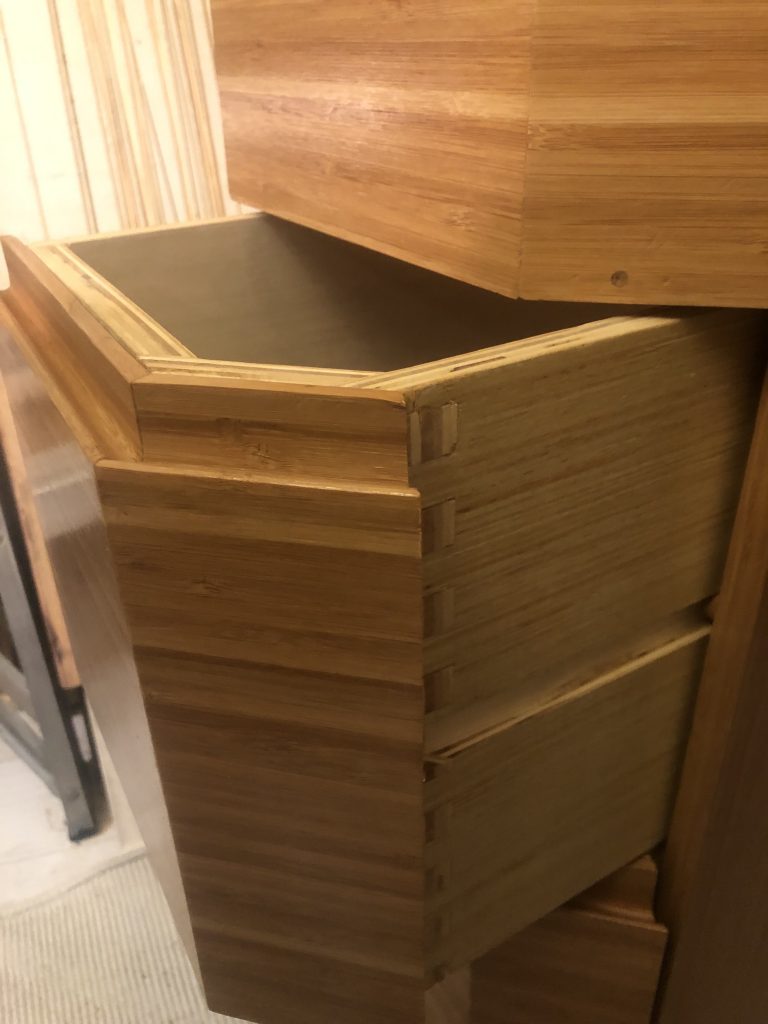 Read More →